News Stories
Category: Worldwide
Page 7 of 14
61 - 70 of 133 posts

March 23, 2016
PRESS RELEASE Chief Benny Wenda's statement on his recent visit to Ghana. The fortunes of the African revolution are closely linked with the world-wide struggle against imperialism. It does not matter where the battle erupts, be it in Africa, Asia or Latin America, the master-mind and master-hand at work…

March 22, 2016
Undercover West Papua documentary Forgotten Bird of Paradise has been confirmed for screening on Australia's NITV at 5pm on Saturday 9th of April 2016. Since its release in 2009, the documentary has received widespread critical acclaim, providing a rare and moving insight into the forgotten struggle for independence that has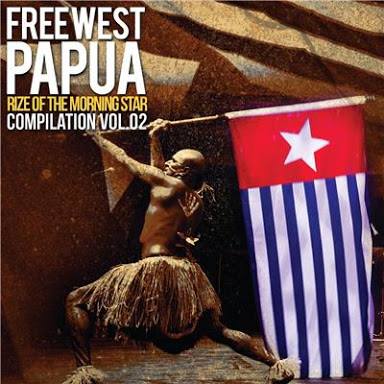 March 17, 2016
We're very happy to share with you all that the international movement Rize of the Morning Star has just released their second CD compilation which features many prominent musicians from around the world, using their musical talents to raise international awareness and support for West Papua's freedom.

February 19, 2016
Our friends at Free West Papua Campaign-WA (Western Australia)  have made this moving and powerful informative video about the West Papuan genocide and the illegal Indoensian occupation of the country. WATCH THE VIDEO HERE https://www.youtube.com/watch?v=WeetVvqKelw Featuring a traditional freedom song by a West Papuan musician, this video explains in simple

February 19, 2016
Set in a Rugby league clubroom, Run It Straight is an Aotearoa New Zealand film that tells the story of a community who open their hearts to the people of West Papua and the struggle for freedom. If you do one thing today, please watch and share this inspirational film.

December 12, 2015
The Free West Papua Campaign is very happy to announce the winners of this year's 1st December Flag Raising award! Background Every year on…


November 17, 2015
Calling on ALL our supporters to take part in the biggest global day of action for West Papua. This year on 1st December the Free West Papua Campaign is calling on people all around the world to take pictures of themselves holding or raising the West Papuan Morning Star flag…

October 7, 2015
To help West Papua gain essential support from parliaments and governments all around the world, we have compiled these ready made Template Letters for people to send to their local representatives (such as an MP/Councillor etc) asking them to support the people of West Papua and their struggle for self-determination).…

September 22, 2015
Undercover West Papua film, Forgotten Bird of Paradise, has been awarded 'Best Short Documentary' at the 2015 Davis International Film Festival in California, USA. More than 1,100 films were submitted to the festival from more than 80 countries. As part of the award, screenings of the film will take place…