News Stories
Category: Solomon Islands
Page 1 of 2
1 - 10 of 17 posts

November 16, 2020
On the 59th anniversary of the first raising of West Papua's symbol of independence, the Morning Star Flag, we invite you to take part in this year's Global Flag Raising action to show your solidarity for West Papua's freedom and right to self-determination. To help show the growing worldwide support for West Papua, each year we ask supporters […]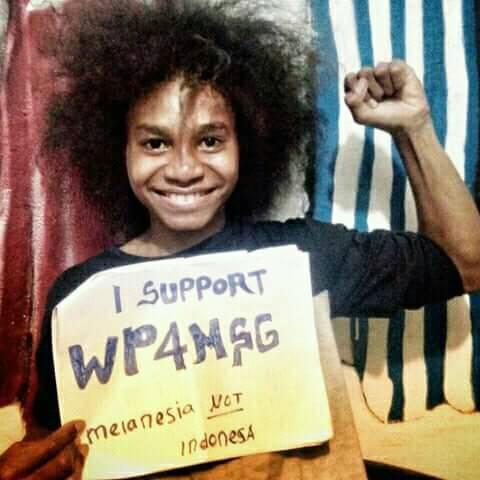 February 18, 2018
Weare delighted to announce that after months of hard campaigning from all over West Papua, across Melanesia and around the world; West Papua, represented by The United Liberation movement for West Papua (ULMWP), has fulfilled the prerequisites for full membership of the key sub-regional organisation, the Melanesian Spearhead Group. The

November 25, 2017
We are delighted to report that the new Prime Minister of Solomon Islands, H.E. Mr. Rick Hou, is following in the footsteps of former PM H.E. Mr. Manasseh Sogavare in supporting West Papua. Thank you Prime Minister! Tagio tumas! After meeting with Octovianus Mote from the United Liberation Movement for…

November 3, 2017
The Solomon Islands and Vanuatu national rugby league teams have come out in strong support and solidarity with West Papua's freedom, together raising the West Papuan national flag at an international test match in Honiara.

October 18, 2017
Yesterday 17th October, over 1,500 people gathered outside the office of the United Liberation Movement for West Papua (ULMWP) in Wamena, West Papua to give thanks at the successful delivery of the West Papuan People's Petition to the Untied Nations.

September 22, 2017
Today at the United Nations General Assembly, the Prime Minister of Solomon Islands, H.E. Mr. Manasseh Sogavare made a heartfelt speech, reaffirming the unbreakable and longstanding support of his people and nation for the people of West Papua. He opened his remarks concerning West Papua, linking in the United Nations

November 28, 2016
Join the Global Flag Raising for West Papua this December 1st. We are calling on ALL our supporters to take part in the biggest global day of action for West Papua so far.

November 14, 2016
In the past couple of weeks, there have been two screenings in London, UK of the Award-Winning documentary, The Road to Home that follows the life of West Papuan Independence Leader Benny Wenda and his peaceful struggle to liberate his people from colonial rule. Watch the trailer here: https://www.youtube.com/watch?v=flWP4OM1NY4 The

May 12, 2016
Just days after the historic Westminster meeting on West Papuan self-determination,  there was more historic support for the people of West Papua as yesterday Solomon Islands Prime Minister Hon. Manasseh Sogavare announced that he had met with Vanuatu Prime Minister Hon. Charlot Salwai and that together they had reaffirmed their…
Page 1 of 2
1 - 10 of 17 posts