News Stories
Category: Vanuatu
Page 1 of 3
1 - 10 of 29 posts

November 16, 2020
On the 59th anniversary of the first raising of West Papua's symbol of independence, the Morning Star Flag, we invite you to take part in this year's Global Flag Raising action to show your solidarity for West Papua's freedom and right to self-determination. To help show the growing worldwide support for West Papua, each year we ask supporters […]

September 5, 2018
Papua New Guinean heavyweight champions and founders of the Wan Papua Warriors rugby team Tala and Tomasi Kami have released video statements calling for Pacific leaders to keep the issue of West Papua at the forefront of discussions during the Pacific Islands Forum being held on Nauru this week. As…

August 29, 2018
Last year international human rights attorney Melinda Janki said "It is not a question of if but when West Papuans will be granted a genuine act of self-determination." On the long road to independence the diplomatic efforts of the United Liberation Movement for West Papua (ULMWP) has positioned them to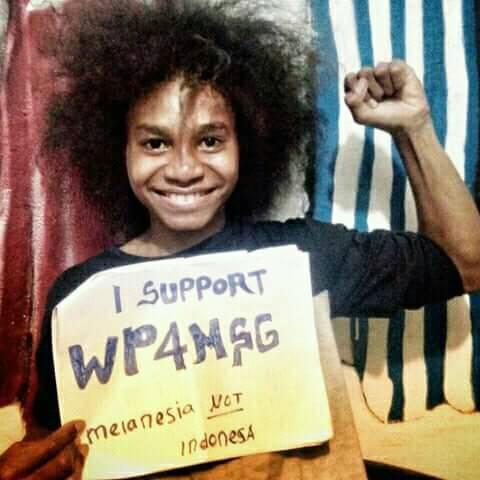 February 18, 2018
Weare delighted to announce that after months of hard campaigning from all over West Papua, across Melanesia and around the world; West Papua, represented by The United Liberation movement for West Papua (ULMWP), has fulfilled the prerequisites for full membership of the key sub-regional organisation, the Melanesian Spearhead Group. The

November 25, 2017
We are delighted to report that the new Prime Minister of Solomon Islands, H.E. Mr. Rick Hou, is following in the footsteps of former PM H.E. Mr. Manasseh Sogavare in supporting West Papua. Thank you Prime Minister! Tagio tumas! After meeting with Octovianus Mote from the United Liberation Movement for…

November 16, 2017
On 12th November, Vanuatu Prime Minister H.E. Mr. Charlot Salwai met with His Holiness Pope Francis at the Vatican and took the opportunity to raise the plight of the people of West Papua. 

November 10, 2017
Calling on ALL supporters to join the Global Flag Raising for West Papua! We are inviting you to join us to take part in what we hope to be the biggest Global day of action for West Papua so far!

November 3, 2017
The Solomon Islands and Vanuatu national rugby league teams have come out in strong support and solidarity with West Papua's freedom, together raising the West Papuan national flag at an international test match in Honiara.

October 25, 2017
Vanuatu is calling on the Australian government to support West Papua now that it has been elected to sit at the UN Human Rights Council.

October 18, 2017
Yesterday 17th October, over 1,500 people gathered outside the office of the United Liberation Movement for West Papua (ULMWP) in Wamena, West Papua to give thanks at the successful delivery of the West Papuan People's Petition to the Untied Nations.