News Stories
Category: Act of Free Choice
Page 1 of 8
1 - 10 of 72 posts

November 29, 2018
Urgent alert WATCH WEST PAPUA THIS DECEMBER 1st. West Papuans across the country and students studying in Indonesia are facing brutality or arrest for wanting to peacefully come together to commemorate December 1st . Many prayer gatherings have been organised across the country to remember the 57th anniversary of when…

November 29, 2018
On the 57th anniversary of the first raising of West Papua's Morning Star Flag, we invite you to take part in this year's Global Flag Raising Day this Saturday December 1st. Show your solidarity for West Papua's freedom and right to self-determination. To show the growing worldwide support for West…

October 16, 2018
Musicians, DJs, spoken word and visual artists all around the world are gathering once again to participate in the annual Rockin for West Papua peace concerts, 2018.

October 9, 2018
The third quarter of 2018 was characterized by a considerable increase in political arrests resulting from police action during the dispersal of various peaceful demonstrations.

August 21, 2018
The United Liberation Movement for West Papua (ULMWP) Spokesperson Jacob Rumbiak released a statement and video showing hundreds of students at Cenderawasih University in West Papua refusing to register for school unless their Melanesian identity was recognized. In a show of solidarity, both Indonesian and Melanesian students banned together

April 2, 2018
The following article was written by Benny Wenda, Chairman of The United Liberation Movement for West Papua (ULMWP), following the release of West Papuan political prisoner Yanto Awerkion. The article was originally published here.  As the world celebrates Easter Sunday, in West Papua we are also celebrating the long-awaited release…

March 13, 2018
After 17 court cases and more than 9 months in jail, West Papuan political prisoner Yanto Awerkion has finally been sentenced and is due to be released by the end of the month.

March 9, 2018
On Sunday 4th March, the Rockin' for West Papua peace concert was held at the Dublin Castle in Camden, which saw some awesome acts all coming together to raise awareness and money for the Free West Papua Campaign.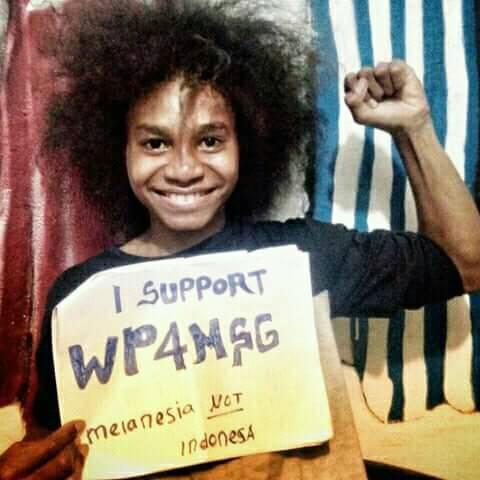 February 18, 2018
Weare delighted to announce that after months of hard campaigning from all over West Papua, across Melanesia and around the world; West Papua, represented by The United Liberation movement for West Papua (ULMWP), has fulfilled the prerequisites for full membership of the key sub-regional organisation, the Melanesian Spearhead Group. The

February 6, 2018
Yanto Awerkion, one of West Papua's most prominent political prisoners has recorded a new video message today in secret, calling upon the leaders of the Melanesian Spearhead Group (MSG) to welcome West Papua back as a full MSG member at its leaders summit next week. Yanto's trial has now…