News Stories
Category: PNG
Page 1 of 4
1 - 10 of 35 posts

September 5, 2018
Papua New Guinean heavyweight champions and founders of the Wan Papua Warriors rugby team Tala and Tomasi Kami have released video statements calling for Pacific leaders to keep the issue of West Papua at the forefront of discussions during the Pacific Islands Forum being held on Nauru this week. As…

April 8, 2018
Today in West Papua, 5 students were arrested by the Indonesian police, simply for conducting fundraising activities for the people of Papua New Guinea, following the devastating earthquake which struck in February. According to West Papuan media outlet Suara Papua; Yefri Tabuni, Alber Yatipai, Basten Takege, Barata Pekey and Steven…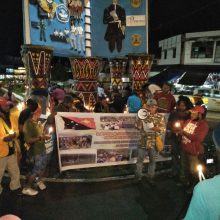 March 13, 2018
Following the terrible earthquake which has resulted in the deaths of at least 100 people in Papua New Guinea and let hundreds of thousands of others affected, the people of West Papua have set up their own PNG Earthquake Appeal, in solidarity with their fellow Melanesians on the other side…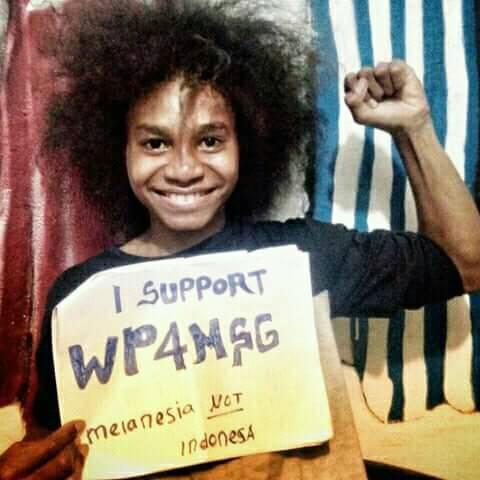 February 18, 2018
Weare delighted to announce that after months of hard campaigning from all over West Papua, across Melanesia and around the world; West Papua, represented by The United Liberation movement for West Papua (ULMWP), has fulfilled the prerequisites for full membership of the key sub-regional organisation, the Melanesian Spearhead Group. The

September 6, 2017
Yesterday demonstrations were held in Apia, Samoa and Kiunga, Papua New Guinea to call upon the Pacific Islands Forum (PIF) to support self-determination for West Papua at the current 48th Leaders Meeting.

April 25, 2017
This statement has been released by West Papuan Independence Leader Benny Wenda as a message for ANZAC Day which has considerable importance for the people of West Papua and the rest of the Pacific, as well as to Australia and New Zealand Today, we remember those who have fallen.  Today,…

April 1, 2017
This week, the global petition for West Papuan self-determination was launched in Papua New Guinea. This historic, grassroots petition, which was originally launched at the British parliament in Westminster on 27th January, is being shared around the world both online and offline and now has over 20,000 signatures. [caption id="attachment_3627″…

December 24, 2016
The Free West Papua Campaign would like to wish everyone a very Merry Christmas and a Happy New Year! It's been an incredible year for West Papua with so much momentum and support increasing  from around the world.

December 16, 2016
Information and the photo in this post come from an original article published by Radio New Zealand Papua New Guinea's Opposition Leader Hon. Don Polye says that West Papuan calls for a legitimate…