News Stories
Category: Pacific
Page 1 of 8
1 - 10 of 79 posts

September 5, 2018
Papua New Guinean heavyweight champions and founders of the Wan Papua Warriors rugby team Tala and Tomasi Kami have released video statements calling for Pacific leaders to keep the issue of West Papua at the forefront of discussions during the Pacific Islands Forum being held on Nauru this week. As…

August 29, 2018
Last year international human rights attorney Melinda Janki said "It is not a question of if but when West Papuans will be granted a genuine act of self-determination." On the long road to independence the diplomatic efforts of the United Liberation Movement for West Papua (ULMWP) has positioned them to

August 28, 2018
Press Release – For Immediate Release: 26 August, 2017 Contact: Spokesperson Raki Ap Free West Papua Campaign: [email protected] West Papuan people rally to call upon Pacific (PIF) leaders to support self-determination at the United Nations. Growing solidarity across the Pacific set to mobilise to show support for West Papuan self-determination.…

April 8, 2018
Today in West Papua, 5 students were arrested by the Indonesian police, simply for conducting fundraising activities for the people of Papua New Guinea, following the devastating earthquake which struck in February. According to West Papuan media outlet Suara Papua; Yefri Tabuni, Alber Yatipai, Basten Takege, Barata Pekey and Steven…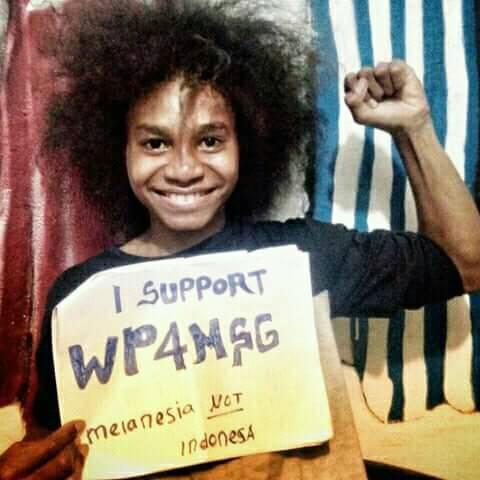 February 18, 2018
Weare delighted to announce that after months of hard campaigning from all over West Papua, across Melanesia and around the world; West Papua, represented by The United Liberation movement for West Papua (ULMWP), has fulfilled the prerequisites for full membership of the key sub-regional organisation, the Melanesian Spearhead Group. The

February 4, 2018
New momentum needed for West Papua's full MSG membership! From 10th to 15th February the Melanesian Spearhead Group (MSG) will meet in Port Moresby, Papua New Guinea and discuss the United Liberation Movement for West Papua's application for full membership of the Melanesian Spearhead Group (MSG).

January 18, 2018
The Free West Papua Campaign is very happy to announce the winner of this year's 1st December Flag Raising award!

November 28, 2017
Calling on ALL supporters to join the Global Flag Raising for West Papua! We are inviting you to join us to take part in what we hope to be the biggest Global day of action for West Papua so far. Each year we ask supporters to take photos of themselves

November 25, 2017
We are delighted to report that the new Prime Minister of Solomon Islands, H.E. Mr. Rick Hou, is following in the footsteps of former PM H.E. Mr. Manasseh Sogavare in supporting West Papua. Thank you Prime Minister! Tagio tumas! After meeting with Octovianus Mote from the United Liberation Movement for…

November 16, 2017
On 12th November, Vanuatu Prime Minister H.E. Mr. Charlot Salwai met with His Holiness Pope Francis at the Vatican and took the opportunity to raise the plight of the people of West Papua.