News Stories
Category: Fiji

August 29, 2018
Last year international human rights attorney Melinda Janki said "It is not a question of if but when West Papuans will be granted a genuine act of self-determination." On the long road to independence the diplomatic efforts of the United Liberation Movement for West Papua (ULMWP) has positioned them to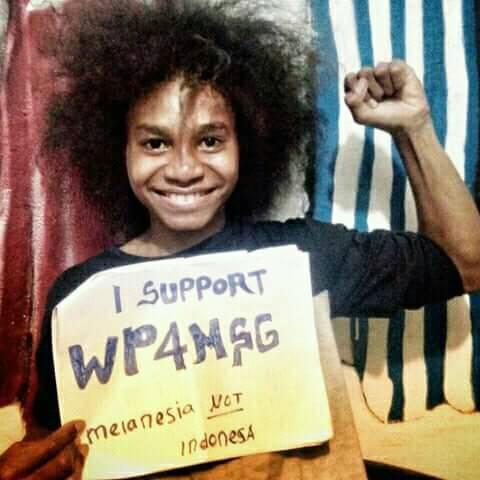 February 18, 2018
Weare delighted to announce that after months of hard campaigning from all over West Papua, across Melanesia and around the world; West Papua, represented by The United Liberation movement for West Papua (ULMWP), has fulfilled the prerequisites for full membership of the key sub-regional organisation, the Melanesian Spearhead Group. The

November 16, 2017
On 12th November, Vanuatu Prime Minister H.E. Mr. Charlot Salwai met with His Holiness Pope Francis at the Vatican and took the opportunity to raise the plight of the people of West Papua. 

December 24, 2016
The Free West Papua Campaign would like to wish everyone a very Merry Christmas and a Happy New Year! It's been an incredible year for West Papua with so much momentum and support increasing  from around the world.

November 28, 2016
Join the Global Flag Raising for West Papua this December 1st. We are calling on ALL our supporters to take part in the biggest global day of action for West Papua so far.

November 14, 2016
In the past couple of weeks, there have been two screenings in London, UK of the Award-Winning documentary, The Road to Home that follows the life of West Papuan Independence Leader Benny Wenda and his peaceful struggle to liberate his people from colonial rule. Watch the trailer here: https://www.youtube.com/watch?v=flWP4OM1NY4 The

June 13, 2016
Tomorrow the people of West Papua are set to hold important rallies across the country to call for West Papua to be supported at the meeting of the Melanesian Spearhead Group (MSG) in Fiji. They are also calling for full MSG membership to be granted to the United Liberation Movement…

May 26, 2016
There was an historic moment for West Papua at the World Humanitarians Summit is Istanbul, Turkey yesterday AS UN Secretary General, Ban Ki Moon was been presented with the West Papua Fact Finding Mission Report titled "We Will Lose Everything" by Emele Duituturaga, the executive director of PIANGO (Pacific Islands…

April 11, 2016
On 5th April, West Papuans commemorated what they refer to as the Day of Hope, the day that the West Papuan Parliament was first launched in 1961. Indonesian military and police storming the peaceful West Papuan prayer gathering because West Papuans were praying for full membership…