News Stories
Category: Worldwide
Page 6 of 13
51 - 60 of 128 posts

August 26, 2016
The Free West Papua Campaign is happy to announce that the first GLOBAL PEACE CONCERT will be held for West Papua this October and we are inviting YOU to be a part of it. Join Rockin for West Papua NOW!!!

June 22, 2016
Last week a Spanish tourist was arrested by the Indonesian police in Port Numbay/Jayapura, West Papua for attending a Free West Papua rally on Wednesday 15th June. Last week thousands of people in West Papua held rallies across the country and in several Indonesian cities to call for self-determination and…

June 2, 2016
Dear everyone, Recently the world has seen a huge growth in the international solidarity for West Papua's freedom as we launched a truly historic meeting at the British parliament in Westminster calling for an Internationally Supervised Vote to peacefully determine the future of the West Papuan people. This has fueled…

May 20, 2016
Life in West Papua is very hard. We do not enjoy the freedoms that people in many democratic countries get to experience. We cannot raise our national flag without risking imprisonment. We cannot express our political opinions without risking being found guilty of treason. We cannot hold peaceful protests without

May 3, 2016
An historic step on the road to freedom for West Papua was taken in London today. At a meeting of the International Parliamentarians for West Papua in the Houses of Parliament a new declaration calling for an internationally supervised vote on the independence of West Papua. The meeting was attended

March 23, 2016
PRESS RELEASE Chief Benny Wenda's statement on his recent visit to Ghana. The fortunes of the African revolution are closely linked with the world-wide struggle against imperialism. It does not matter where the battle erupts, be it in Africa, Asia or Latin America, the master-mind and master-hand at work…

March 22, 2016
Undercover West Papua documentary Forgotten Bird of Paradise has been confirmed for screening on Australia's NITV at 5pm on Saturday 9th of April 2016. Since its release in 2009, the documentary has received widespread critical acclaim, providing a rare and moving insight into the forgotten struggle for independence that has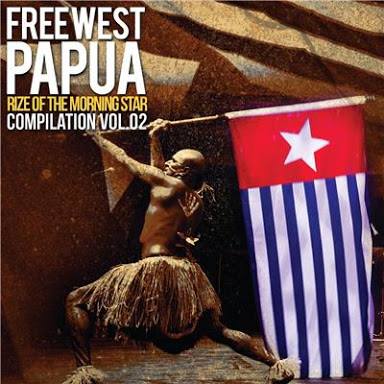 March 17, 2016
We're very happy to share with you all that the international movement Rize of the Morning Star has just released their second CD compilation which features many prominent musicians from around the world, using their musical talents to raise international awareness and support for West Papua's freedom.

February 19, 2016
Our friends at Free West Papua Campaign-WA (Western Australia)  have made this moving and powerful informative video about the West Papuan genocide and the illegal Indoensian occupation of the country. WATCH THE VIDEO HERE https://www.youtube.com/watch?v=WeetVvqKelw Featuring a traditional freedom song by a West Papuan musician, this video explains in simple

February 19, 2016
Set in a Rugby league clubroom, Run It Straight is an Aotearoa New Zealand film that tells the story of a community who open their hearts to the people of West Papua and the struggle for freedom. If you do one thing today, please watch and share this inspirational film.