News Stories
Category: Worldwide
Page 1 of 13
1 - 10 of 123 posts

November 16, 2020
On the 59th anniversary of the first raising of West Papua's symbol of independence, the Morning Star Flag, we invite you to take part in this year's Global Flag Raising action to show your solidarity for West Papua's freedom and right to self-determination. To help show the growing worldwide support for West Papua, each year we ask supporters […]

November 21, 2018
Chairperson of the United Liberation Movement for West Papua, Benny Wenda, was interviewed on British television regarding his experience with the unfair use of Interpol Red Notices. In a story about the Kremlin denouncing what it calls "western meddling" in an election,  Britain and the United States are urging the…

November 1, 2018
On this 57th anniversary of the first raising of West Papua's symbol of independence, the Morning Star Flag, we invite you to take part in this year's Global Flag Raising action to show your solidarity for West Papua's freedom and right to self-determination. Each year we ask supporters to send…

October 9, 2018
The third quarter of 2018 was characterized by a considerable increase in political arrests resulting from police action during the dispersal of various peaceful demonstrations.

March 14, 2018
Could YOU use your talents or do something you've never done to raise support for West Papua? Could YOU take the #FreeWestPapuaChallenge?  Over the years, around the world people have undertaken incredible and inspiring acts of solidarity with West Papua, by themselves and in groups, to raise much-needed awareness and…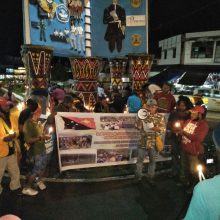 March 13, 2018
Following the terrible earthquake which has resulted in the deaths of at least 100 people in Papua New Guinea and let hundreds of thousands of others affected, the people of West Papua have set up their own PNG Earthquake Appeal, in solidarity with their fellow Melanesians on the other side…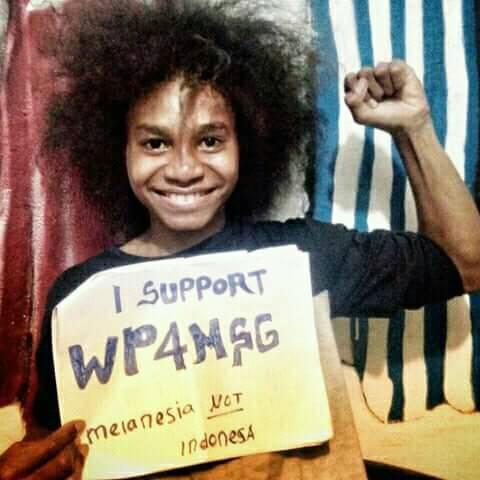 February 18, 2018
Weare delighted to announce that after months of hard campaigning from all over West Papua, across Melanesia and around the world; West Papua, represented by The United Liberation movement for West Papua (ULMWP), has fulfilled the prerequisites for full membership of the key sub-regional organisation, the Melanesian Spearhead Group. The

February 6, 2018
Yanto Awerkion, one of West Papua's most prominent political prisoners has recorded a new video message today in secret, calling upon the leaders of the Melanesian Spearhead Group (MSG) to welcome West Papua back as a full MSG member at its leaders summit next week. Yanto's trial has now…

February 3, 2018
Today 3rd February 2018, the Indonesian military threw BBC journalist and her film crew from West Papua after covering the ongoing health crisis in the Asmat region of the country.

January 30, 2018
This article was originally published by the International Coalition for Papua (ICP).   The 'Indonesian Institute of Sciences' (LIPI) in cooperation with 'Change.org' has conducted an internet survey among 27.298 Indonesian citizens about their perceptions regarding West Papua. The majority of participants consisted of Non-Papuans (98%), most of them living outside…