News Stories
Category: Fact Finding Mission
Page 1 of 5
1 - 10 of 50 posts

January 22, 2019
Over the past month, thousands of indigenous West Papuans have been displaced after fleeing air strikes, hiding in the highland jungle without food, water, or access to health-care or shelter. According to recent local reports a mother, and her child and three other children have died due to starvation. The Indonesian army has sealed off […]

November 26, 2018
We routinely receive disturbing reports of violence and arrests happening in West Papua. Because there is a lack of media presence on the ground inside West Papua, campaigns like ours are often the first point of contact for the people of West Papua to tell the outside world about human…

August 12, 2018
This article was originally published by Green Left Weekly and can be read in full here Melbourne researcher into satellite-communication and surveillance Jacob Grech claims…

April 5, 2018
The following article comes from The Guardian and was originally published here. Indonesian forces detain dozens at West Papua university More than 40 people taken into custody at the University of Cenderawasih in Jayapura Dozens of students and activists have been detained by Indonesian…

March 27, 2018
The following article comes from Benar News and was written by West Papuan journalist Victor Mambor. It was originally published here.  Teen's Death Underscores Impunity in West Papua, Activists Say High school student Riko Ayomi was already dying when police brought him home in Sorong, a city on the western…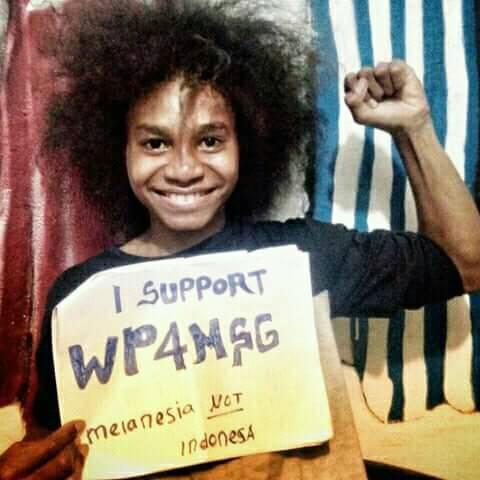 February 18, 2018
Weare delighted to announce that after months of hard campaigning from all over West Papua, across Melanesia and around the world; West Papua, represented by The United Liberation movement for West Papua (ULMWP), has fulfilled the prerequisites for full membership of the key sub-regional organisation, the Melanesian Spearhead Group. The

February 3, 2018
Today 3rd February 2018, the Indonesian military threw BBC journalist and her film crew from West Papua after covering the ongoing health crisis in the Asmat region of the country.

January 30, 2018
On 26th January, the Malaysian Socialist Party submitted a memorandum to a United Nations representative in Kuala Lumpur, calling on the UN to support West Papuan self-determination and to recognize the historic West Papuan People's Petition, signed by over 1.8 million people. The memorandum was endorsed by a total of…

January 30, 2018
This article was originally published by the International Coalition for Papua (ICP).   The 'Indonesian Institute of Sciences' (LIPI) in cooperation with 'Change.org' has conducted an internet survey among 27.298 Indonesian citizens about their perceptions regarding West Papua. The majority of participants consisted of Non-Papuans (98%), most of them living outside…

January 24, 2018
The umbrella human rights organisation, the International Coalition for Papua (ICP), which presents evidence to the United Nations, has documented the extra-judicial killings of at least 10 West Papuan people by the Indonesian military and police in 2017 alone. Many others are also believed to have been killed.