News Stories
Category: Referendum
Page 1 of 4
1 - 10 of 37 posts

January 12, 2018
'Treason trial' of Independence petitioner Yanto Awerkion adjourned until Tuesday 16th January after prosecution witnesses 'fail to answer questions'  Independence activist facing 15-year jail sentence for supporting a petition Prosecution witnesses were unable to answer questions from the judge On Tuesday 9th January at 16:00 West Papua time, the trial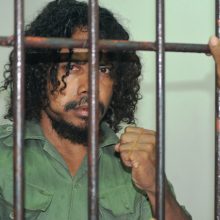 January 10, 2018
Sydney Criminal Lawyers spoke to Free West Papua campaign spokesperson Raki Ap about the conditions that Mr Awerkion is facing, the question around charging an individual with treason over a petition that Indonesian authorities claim is a hoax, and freedom for Yanto and West Papua.

January 3, 2018
World's eyes on Indonesia as Political Prisoner Yanto Awerkion is tried for Treason Over Support For West Papua Independence Petition – 9th January 2018 Video of Yanko Version 1 (with subtitles) www.x Version 2 (without subtitles) www.x LONDON – The world's eyes are on Indonesia on 9th January 2018 as…

December 16, 2017
This year, people across West Papua held demonstrations across the country calling for their fundamental human rights, including their right to self-determination. Meanwhile, a 16 year old West Papuan boy was shot by suspected members of the Indonesian Special Forces.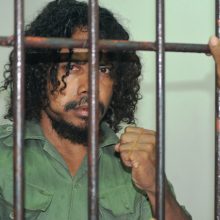 December 15, 2017
As the year draws to a close, we would like to give an update on the situation around West Papuan political prisoner Yanto Awerkion who was arrested on 30th May 2017, simply for speaking at an event supporting the historic West Papuan People's Petition which in total was signed by…

December 8, 2017
The Free West Papua Campaign would like to thank everyone who attended the historic Global Flag Raising for West Papua on 1st December. This year we received over 250 photos from over 30 countries around the world, making it the biggest global day of action for West Papua so far!…

November 25, 2017
We are delighted to report that the new Prime Minister of Solomon Islands, H.E. Mr. Rick Hou, is following in the footsteps of former PM H.E. Mr. Manasseh Sogavare in supporting West Papua. Thank you Prime Minister! Tagio tumas! After meeting with Octovianus Mote from the United Liberation Movement for…

November 10, 2017
On 8th November, Sydney Criminal Lawyers interviewed West Papuan Independence Leader Benny Wenda on the story, success and significance of the West Papuan People's Petition, which he presented to the United Nations in September, containing the signatures of over 1.8 million West Papuan people.

November 10, 2017
Calling on ALL supporters to join the Global Flag Raising for West Papua! We are inviting you to join us to take part in what we hope to be the biggest Global day of action for West Papua so far!

October 23, 2017
On 19th October in the Australian Senate, Leader of the Green Party, Senator Richard Di Natale put forward a motion in support of West Papuan self-determination, following the historic West Papuan People's Petition signed by over 1.8 million people being submitted to the Untied Natio