News Stories
Category: Referendum
Page 1 of 4
1 - 10 of 33 posts

November 16, 2020
On the 59th anniversary of the first raising of West Papua's symbol of independence, the Morning Star Flag, we invite you to take part in this year's Global Flag Raising action to show your solidarity for West Papua's freedom and right to self-determination. To help show the growing worldwide support for West Papua, each year we ask supporters […]

December 6, 2018
The below statement was originally published on the website of The United Liberation Movement for West Papua (ULMWP) and can be read here. 5th December 2018 The United Liberation Movement for West Papua (ULMWP) is greatly concerned by recent reports of killings in the Nduga region of West Papua, as…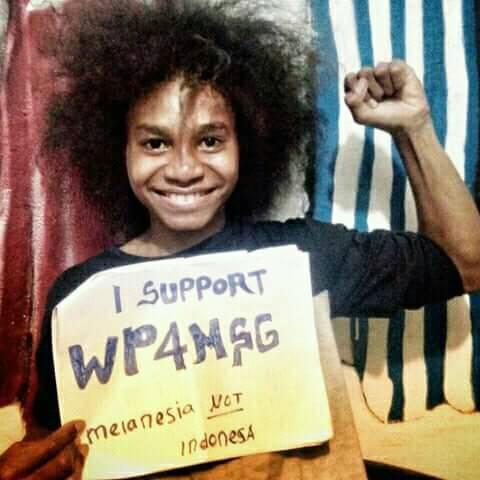 February 18, 2018
Weare delighted to announce that after months of hard campaigning from all over West Papua, across Melanesia and around the world; West Papua, represented by The United Liberation movement for West Papua (ULMWP), has fulfilled the prerequisites for full membership of the key sub-regional organisation, the Melanesian Spearhead Group. The

February 6, 2018
Yanto Awerkion, one of West Papua's most prominent political prisoners has recorded a new video message today in secret, calling upon the leaders of the Melanesian Spearhead Group (MSG) to welcome West Papua back as a full MSG member at its leaders summit next week. Yanto's trial has now…

January 30, 2018
On 26th January, the Malaysian Socialist Party submitted a memorandum to a United Nations representative in Kuala Lumpur, calling on the UN to support West Papuan self-determination and to recognize the historic West Papuan People's Petition, signed by over 1.8 million people. The memorandum was endorsed by a total of…

January 18, 2018
The Free West Papua Campaign is very happy to announce the winner of this year's 1st December Flag Raising award!

January 12, 2018
'Treason trial' of Independence petitioner Yanto Awerkion adjourned until Tuesday 16th January after prosecution witnesses 'fail to answer questions'  Independence activist facing 15-year jail sentence for supporting a petition Prosecution witnesses were unable to answer questions from the judge On Tuesday 9th January at 16:00 West Papua time, the trial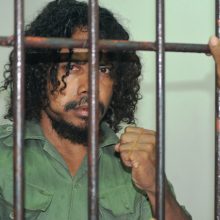 January 10, 2018
Sydney Criminal Lawyers spoke to Free West Papua campaign spokesperson Raki Ap about the conditions that Mr Awerkion is facing, the question around charging an individual with treason over a petition that Indonesian authorities claim is a hoax, and freedom for Yanto and West Papua.

January 3, 2018
World's eyes on Indonesia as Political Prisoner Yanto Awerkion is tried for Treason Over Support For West Papua Independence Petition – 9th January 2018 Video of Yanko Version 1 (with subtitles) www.x Version 2 (without subtitles) www.x LONDON – The world's eyes are on Indonesia on 9th January 2018 as…

December 16, 2017
This year, people across West Papua held demonstrations across the country calling for their fundamental human rights, including their right to self-determination. Meanwhile, a 16 year old West Papuan boy was shot by suspected members of the Indonesian Special Forces.