News Stories
Category: Benny Wenda
Page 1 of 11
1 - 10 of 103 posts

April 2, 2018
The following article was written by Benny Wenda, Chairman of The United Liberation Movement for West Papua (ULMWP), following the release of West Papuan political prisoner Yanto Awerkion. The article was originally published here.  As the world celebrates Easter Sunday, in West Papua we are also celebrating the long-awaited release…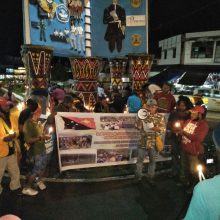 March 13, 2018
Following the terrible earthquake which has resulted in the deaths of at least 100 people in Papua New Guinea and let hundreds of thousands of others affected, the people of West Papua have set up their own PNG Earthquake Appeal, in solidarity with their fellow Melanesians on the other side…

March 9, 2018
On Sunday 4th March, the Rockin' for West Papua peace concert was held at the Dublin Castle in Camden, which saw some awesome acts all coming together to raise awareness and money for the Free West Papua Campaign.

March 1, 2018
Following the terrible earthquake in Papua New Guinea, this statement was written by Benny Wenda, the Chairman of the United Liberation Movement for West Papua (ULMWP) and was originally published on the ULMWP website.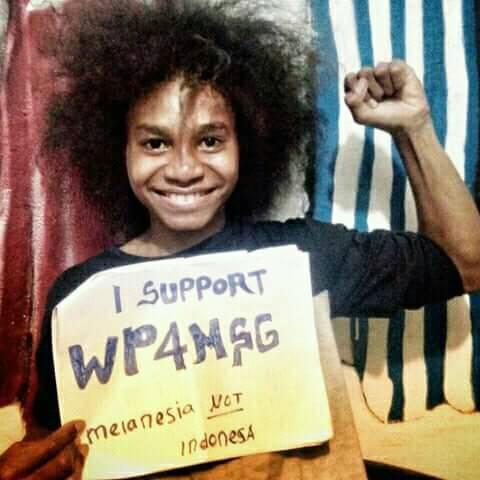 February 18, 2018
Weare delighted to announce that after months of hard campaigning from all over West Papua, across Melanesia and around the world; West Papua, represented by The United Liberation movement for West Papua (ULMWP), has fulfilled the prerequisites for full membership of the key sub-regional organisation, the Melanesian Spearhead Group. The

December 22, 2017
West Papuan independence leader Benny Wenda has written this Christmas and New Year message to the people of West Papua and all international supporters, giving his thanks at the incredible progresses made for West Papua in 2o17 and his encouragement for the years ahead. The Free West Papua Campaign echoes…

December 12, 2017
This article was originally published on the website of West Papuan independence leader Benny Wenda and can be read here.  Following an historic leaders meeting of The United Liberation Movement for West Papua (ULMWP), Benny Wenda has been elected as Chairperson and will now lead the organisation. In his inaugural…

November 18, 2017
WEST PAPUAN CIVILIANS IN IMMEDIATE DANGER AS INDONESIAN MILITARY AND POLICE RAID THEIR VILLAGES

November 10, 2017
On 8th November, Sydney Criminal Lawyers interviewed West Papuan Independence Leader Benny Wenda on the story, success and significance of the West Papuan People's Petition, which he presented to the United Nations in September, containing the signatures of over 1.8 million West Papuan people.

October 18, 2017
Yesterday, 17th October, Australia was elected to the United Nations Human Rights Council. As West Papua's closest and largest regional neighbour, this has incredibly significant implications for human rights in West Papua. Benny Wenda, West Papuan Independence Leader and Spokesperson for the United Liberation Movement for…