News Stories
Category: Self-Determination
Page 2 of 13
11 - 20 of 129 posts

April 5, 2018
The following article comes from The Guardian and was originally published here. Indonesian forces detain dozens at West Papua university More than 40 people taken into custody at the University of Cenderawasih in Jayapura Dozens of students and activists have been detained by Indonesian…

April 2, 2018
The following article was written by Benny Wenda, Chairman of The United Liberation Movement for West Papua (ULMWP), following the release of West Papuan political prisoner Yanto Awerkion. The article was originally published here.  As the world celebrates Easter Sunday, in West Papua we are also celebrating the long-awaited release…

March 27, 2018
The following article comes from Benar News and was written by West Papuan journalist Victor Mambor. It was originally published here.  Teen's Death Underscores Impunity in West Papua, Activists Say High school student Riko Ayomi was already dying when police brought him home in Sorong, a city on the western…

March 14, 2018
Could YOU use your talents or do something you've never done to raise support for West Papua? Could YOU take the #FreeWestPapuaChallenge?  Over the years, around the world people have undertaken incredible and inspiring acts of solidarity with West Papua, by themselves and in groups, to raise much-needed awareness and…

March 12, 2018
After 8 months in jail and 15 appearances in court, West Papuan political prisoner Yanto Awerkion's trial verdict is finally set to take place tomorrow and under Indonesian law he could be given 15 year jail sentence for "treason".

February 28, 2018
Show your solidarity for West Papua by coming to the Rockin' for West Papua Peace Concert, an important fundraising gig raising awareness and support for West Papua's freedom through the power of music.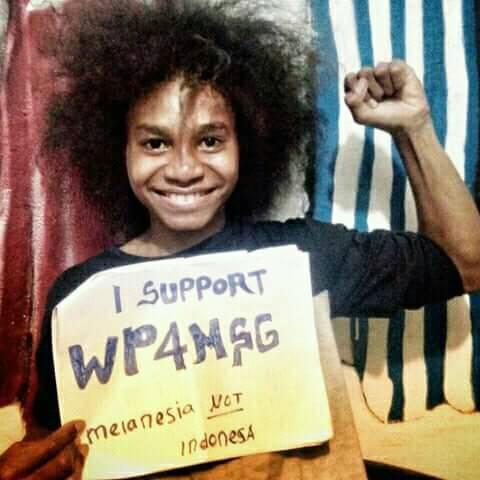 February 18, 2018
Weare delighted to announce that after months of hard campaigning from all over West Papua, across Melanesia and around the world; West Papua, represented by The United Liberation movement for West Papua (ULMWP), has fulfilled the prerequisites for full membership of the key sub-regional organisation, the Melanesian Spearhead Group. The

February 6, 2018
Yanto Awerkion, one of West Papua's most prominent political prisoners has recorded a new video message today in secret, calling upon the leaders of the Melanesian Spearhead Group (MSG) to welcome West Papua back as a full MSG member at its leaders summit next week. Yanto's trial has now…

February 4, 2018
New momentum needed for West Papua's full MSG membership! From 10th to 15th February the Melanesian Spearhead Group (MSG) will meet in Port Moresby, Papua New Guinea and discuss the United Liberation Movement for West Papua's application for full membership of the Melanesian Spearhead Group (MSG).

January 30, 2018
On 26th January, the Malaysian Socialist Party submitted a memorandum to a United Nations representative in Kuala Lumpur, calling on the UN to support West Papuan self-determination and to recognize the historic West Papuan People's Petition, signed by over 1.8 million people. The memorandum was endorsed by a total of…