Yanto Awerkion's trial verdict reportedly to take place today
March 12, 2018
After 8 months in jail and 15 appearances in court, West Papuan political prisoner Yanto Awerkion's trial verdict is finally set to take place today, according to unconfirmed reports. Under Indonesian law he could be given 15 year jail sentence for "treason".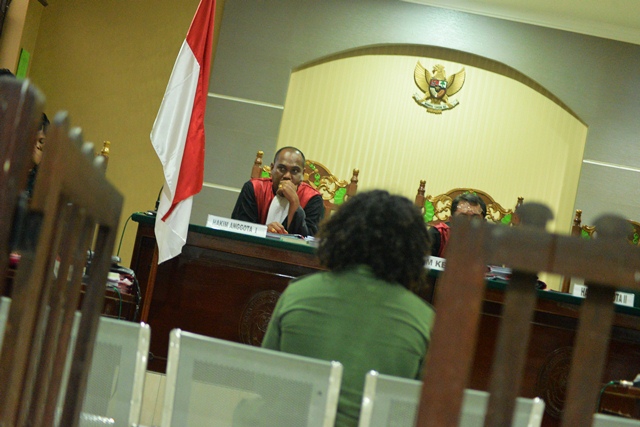 His crime? Helping to organise the West Papuan People's Petition, signed by over 1.8 million people yet dismissed by the Indonesian government as a "hoax".
On 8th March, the Indonesian state prosecutor reportedly called for Yanto to get at least 1 year in jail for "treason" while his Defense Attorney called for his immediate and unconditional release. While a 1 year jail sentence is outrageous, it seems that the prosecution have avoided calling for the threatened 15 year jail sentence due to international pressure.
Meanwhile, armed Indonesian police and intelligence personnel did their best to intimidate Yanto and his family, filming them during the court session.
We will continue to keep you updated about Yanto and let you know any upcoming actions to help get him out!