URGENT: 5 West Papuan people shot and 4 killed by Indonesian Security Forces
November 25, 2020
We have received urgent news from West Papua that on 21st November 2020, 4 West Papuan school students ages between 13 and 19 and 1 West Papuan man aged 34 were shot by the Indonesian Security Forces.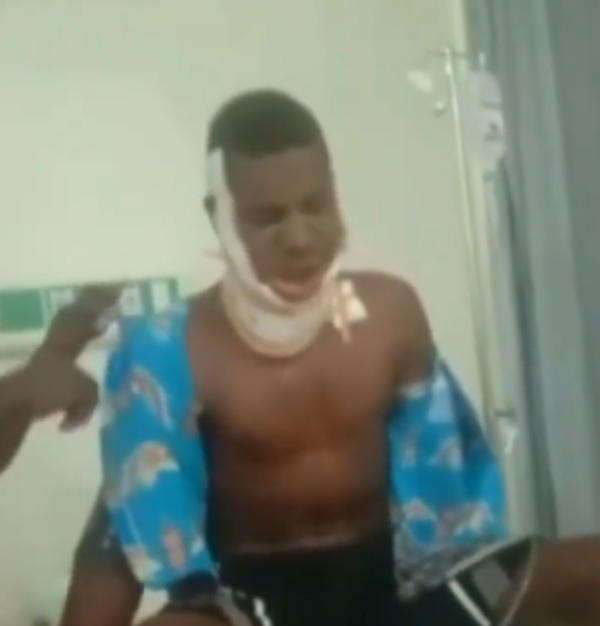 18 year old Manus Murib, (pictured here) is the only survivor of the massacre and his schoolmate Atanius Murib (17 years old) was shot dead next to him. Manus was later rushed to Timika hospital where he remains in a critical condition. According to Make West Papua Safe, Manus was shot 3 times and passed out.

When he came to, he found that men wearing black uniforms, vests and helmets were placing guns in his pocket and across his chest and taking photographs. 
Manus managed to run away, arriving at his home almost 12 hours later. On Saturday 21 November he was taken to hospital in a critical condition. One bullet has been removed but two are still in his body. He has given his testimony to human rights defenders and to news outlets in West Papua.

The description of such troops matches that of the notorious Indonesian Special Force unit known as "Detachment 88", which are trained by the Australian Federal Police and former officers from the CIA and SAS.

The massacre took place in Puncak Belantara Limbaga between Agandugume District and North Gome District and it is believed that only an hour later, 3 more West Papuan people were shot dead: Wenis Wenda (13 years old), Gopenus Tabuni (19 years old) and Akis Alom (34 years old).
Without any evidence, the Indonesian military is blaming West Papuans for the massacre. Family members of the victims have sent a letter to the Indonesian military, police and human rights commission demanding justice and stating that the Indonesian military are the ones to blame.

The Free West Papua Campaign has seen photographs of all the bodies of those who were killed and is not publishing them here out of respect for the victims families. More information about the massacre including such photos can be seen here via Papua RelasiPublik, but please do be advised, the images are highly distressing.
The perpetrators of this atrocity must be brought to justice.

We therefore call upon all international human rights groups, foreign media and all supporters internationally to please share this news and help to expose what is happening to the people of West Papua.

Foreign journalists must be allowed in to report on the real situation and the United Nations High Commissioner for Human Rights must be granted full access to conduct a Fact Finding Mission, as has been called for by the UNHRC and over 80 countries worldwide.


"Injustice anywhere is a threat to justice everywhere".
#BlackLivesMatter #PapuanLivesMatter