News Stories
Category: United States

November 16, 2020
On the 59th anniversary of the first raising of West Papua's symbol of independence, the Morning Star Flag, we invite you to take part in this year's Global Flag Raising action to show your solidarity for West Papua's freedom and right to self-determination. To help show the growing worldwide support for West Papua, each year we ask supporters […]

November 21, 2018
Chairperson of the United Liberation Movement for West Papua, Benny Wenda, was interviewed on British television regarding his experience with the unfair use of Interpol Red Notices. In a story about the Kremlin denouncing what it calls "western meddling" in an election,  Britain and the United States are urging the…

November 10, 2017
Calling on ALL supporters to join the Global Flag Raising for West Papua! We are inviting you to join us to take part in what we hope to be the biggest Global day of action for West Papua so far!

November 28, 2016
Join the Global Flag Raising for West Papua this December 1st. We are calling on ALL our supporters to take part in the biggest global day of action for West Papua so far.

October 28, 2016
This month, the world has been Rocked by the Global Music concert Rockin' for West Papua! This In Australia: Adelaide, Brisbane, Darwin, Lismore, Gold Coast, Melbourne, Newcastle, Perth and Sydney In the Netherlands: The Hague In Poland: In South Africa: Gauteng In the UK: Bristol, Edinburgh In the USA: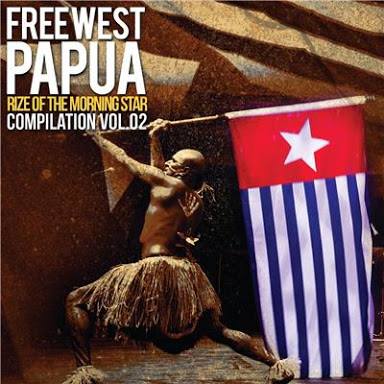 March 17, 2016
We're very happy to share with you all that the international movement Rize of the Morning Star has just released their second CD compilation which features many prominent musicians from around the world, using their musical talents to raise international awareness and support for West Papua's freedom.

January 19, 2016
It is very encouraging that the United States government is showing concern at the terrible human rights situation in occupied West Papua where it is estimated over 500,000 West Papuan people have been killed ever since West Papua was illegally annexed by Indonesia in 1969.

July 13, 2015
The United States Government, through the US State Department has published it's 2014 Human Rights report on Indonesia in which gross and persistent human rights violations by the Indonesian authorities in West Papua, were exposed in detail and heavily condemned.