US condemns Indonesian human rights abuses in West Papua
July 13, 2015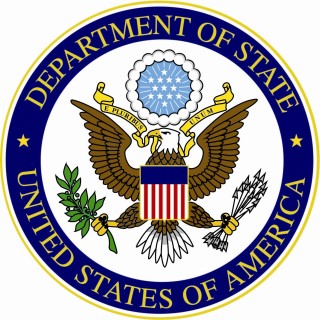 The United States Government, through the US State Department has recently published it's 2014 Human Rights report on Indonesia in which gross and persistent human rights violations by the Indonesian  authorities in West Papua, have been exposed in detail and heavily condemned.
The full report can be read on the US State Department' website here
Killing of West Papuans by the Indonesian authorities
The US State Department listed several high profile killings of West Papuans by the Indonesian authorities including the 2012 killings of Tejoli Weya and Mako Tabuni; the former Chairperson of the active and peaceful pro-independence West Papua National Committee (KNPB).
The report also mentioned how two peaceful pro-independence activists were killed during a prayer service and flag raising ceremony in Sorong, West Papua and that at least 3 members of the Papuan People's Congress in 2011 by the Indonesian Security Forces. They also tortured or otherwise injured 90 other West Papuans just for attending the same peaceful Congress. The US State Department described how "Police violently broke up the event, resulting in at least three deaths and 90 injuries."
It also described how the Indonesian military claimed last August to have killed 5 West Papuans in Wamena with reports that the military and the police also burned down several local buildings.
Gross lack of human rights in West Papua 
In the report, the US government revealed to the world detailed information of Indonesian State suppression of human rights in West Papua, especially as a means of cracking down on self-determination and independence campaigning. The report stated:
"The constitution and the law provide for freedom of speech and press. The government used laws against advocacy of separatism to restrict the ability of individuals to advocate peacefully for independence."
The US State Department thoroughly discussed the details of this criminalization of peaceful independence advocacy, saying:
"The (Indonesian) law criminalizes content that advocates separatism. Some NGOs and other organizations alleged government monitoring of their organizations, and government application of treason laws in cases of peaceful calls for separatism in Papua limited the rights of individuals to engage in speech deemed to be pro-separatist. After the peaceful separatist organization National Committee for West Papua (KNPB) called for a boycott of the 2014 elections, NGOs reported as many as 36 persons were arrested in the period before the presidential election for distributing pro-boycott materials or otherwise advocating for a boycott. Most were later released without charge. In August, 11 KNPB members were arrested in Asmat for attempting to establish a branch office of their organization." 

"Police in Papua routinely refused to issue receipts of notification to would-be demonstrators on the grounds the demonstrations would likely involve calls for independence,".
An example listed in the State Department report was the Indonesian police saying that they would issue West Papuans with a protest permit in April 2014 but never issuing one. Student leaders Alfaris Kapisa and Yali Wenda were arrested and beaten by the police at this protest.

Political prisoners in West Papua 
When referring to political prisoners, the report mentioned how "International NGOs estimated at least 69 political prisoners remained incarcerated, most from the restive Papua and West Papua provinces. Most were prosecuted under treason and conspiracy statutes for actions related to the display of banned separatist symbols, and many were serving lengthy sentences."
Throughout the report there were consistent references to cases of West Papuans being killed, suppressed and detained just for expressing their desires to be free including by raising the West Papuan national flag. Independence leaders Victor Yeimo, Isak Klaibin and many others including 5 people jailed after the Papuan People's Congress were all listed as examples of this; West Papuans having their freedom of expression suppressed by being jailed simply calling for self-determination and independence. All these cases were also used as examples of obstacles to accountability due to "The lack of transparent investigations".
The report also directly stated:
"A number of independence activists from the Papua and Maluku regions…were in detention or prison for peacefully expressing their political views." and "…peaceful protests and calls for independence resulted in arrest and trial on treason charges."
It also said, "There were reports from Papua that defendants did not have access to attorneys of their choosing and that authorities denied them adequate time and facilities to prepare a defense."

Journalist restriction and gross lack of media freedom in West Papua
The US State Department exposed how the Indonesian government "continued to restrict foreign media from travelling to the provinces of Papua and West Papua", mentioning reports that the Indonesian military and intelligence services were doing the same. An example in the report of this heavy journalist restriction was French journalists Thomas Dandois and Valentine Bourrat who were arrested and jailed last year just for reporting on the genocide and illegal occupation of West Papua.
When referring to foreign human rights organisations in West Papua, the US State Department said:
"The security forces and intelligence agencies tended to regard with suspicion foreign human rights organizations, particularly those operating in Papua and West Papua, and restricted their movement in these areas". The report also mentioned how "government officials…particularly in Papua and West Papua, subjected the organizations to monitoring, harassment, and interference as well as threats and intimidation. Activists said intelligence officers followed them, took their pictures surreptitiously, and sometimes questioned their friends and family members regarding their whereabouts and activities."
Racism and discrimination against Melanesians in West Papua
The US State Department also exposed the rampant and institutionalised racism against Melanesian West Papuans. It said: "Indigenous persons, most notably in Papua, remained subject to discrimination, and there was little improvement in respect for their traditional land rights. Mining and logging activities, many of them illegal, posed significant social, economic, and logistical problems to indigenous communities. The government failed to prevent companies, often in collusion with the local military and police, from encroaching on indigenous peoples' land. In Papua and West Papua, tensions continued between indigenous Papuans and migrants from other provinces. Melanesians in Papua cited endemic racism and discrimination as drivers of violence and economic inequality in the region."
Encouraging report 
This US State Department document is an historic and very encouraging report which highlights the reality of the continued systematic repression of human rights in West Papua by the Indonesian government as a means of cracking down on pro-independence and self-determination activities.
The ongoing Indonesian State brutality against West Papuans every day is being watched by people and governments all around the world and we are very encouraged that the United States Government, through the State Department has published such a detailed and useful report to all.
This report and others like it will help to adapt US Foreign policy. We are fully confident that with such continuing awareness and support raised at a grass-roots and parliamentary level; the United States government will support the West Papuan people to be free from such oppression through the fulfilment of their fundamental rights to self-determination and independence under international law.
We would like to thank everyone involved in the making of this report and we continue to encourage that further reports like this one, also detail and expose more of the ongoing atrocities in occupied West Papua so that the world will keep finding out about the situation and help to support the West Papuan people's struggle for freedom.