News Stories
Category: Music
Page 2 of 3
11 - 20 of 24 posts

April 2, 2017
On 21st March, West Papuan Independence Leader Benny Wenda met with The Wailers, the band of the legendary reggae artist Bob Marley, in Oxford, United Kingdom.

December 16, 2016
Information and the photo in this post come from an original article published by Radio New Zealand Papua New Guinea's Opposition Leader Hon. Don Polye says that West Papuan calls for a legitimate…

November 14, 2016
In the past couple of weeks, there have been two screenings in London, UK of the Award-Winning documentary, The Road to Home that follows the life of West Papuan Independence Leader Benny Wenda and his peaceful struggle to liberate his people from colonial rule. Watch the trailer here: https://www.youtube.com/watch?v=flWP4OM1NY4 The

October 28, 2016
This month, the world has been Rocked by the Global Music concert Rockin' for West Papua! This In Australia: Adelaide, Brisbane, Darwin, Lismore, Gold Coast, Melbourne, Newcastle, Perth and Sydney In the Netherlands: The Hague In Poland: In South Africa: Gauteng In the UK: Bristol, Edinburgh In the USA:

October 6, 2016
Melanesian Identity is growing in West Papua as a reaction to the increasing repression of the West Papuan people

August 26, 2016
The Free West Papua Campaign is happy to announce that the first GLOBAL PEACE CONCERT will be held for West Papua this October and we are inviting YOU to be a part of it. Join Rockin for West Papua NOW!!!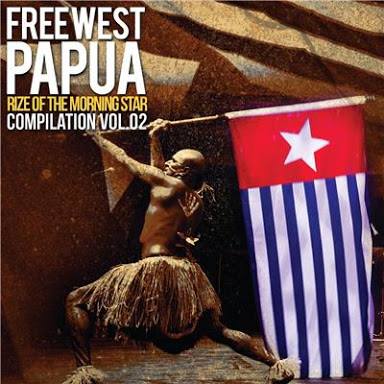 March 17, 2016
We're very happy to share with you all that the international movement Rize of the Morning Star has just released their second CD compilation which features many prominent musicians from around the world, using their musical talents to raise international awareness and support for West Papua's freedom.

February 19, 2016
Our friends at Free West Papua Campaign-WA (Western Australia)  have made this moving and powerful informative video about the West Papuan genocide and the illegal Indoensian occupation of the country. WATCH THE VIDEO HERE https://www.youtube.com/watch?v=WeetVvqKelw Featuring a traditional freedom song by a West Papuan musician, this video explains in simple

January 27, 2016
A new and inspiring documentary, Punks for West Papua has recently been released, following the punk rock community of Australia who have united in force to support the people of West Papua and the struggle for freedom. Watch the trailer for the ground breaking new documentary here Last year, the