News Stories
Category: Music
Page 3 of 3
21 - 27 of 27 posts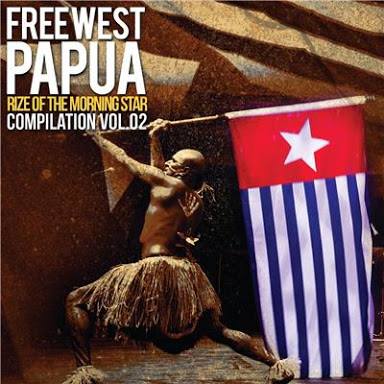 March 17, 2016
We're very happy to share with you all that the international movement Rize of the Morning Star has just released their second CD compilation which features many prominent musicians from around the world, using their musical talents to raise international awareness and support for West Papua's freedom.

February 19, 2016
Our friends at Free West Papua Campaign-WA (Western Australia)  have made this moving and powerful informative video about the West Papuan genocide and the illegal Indoensian occupation of the country. WATCH THE VIDEO HERE https://www.youtube.com/watch?v=WeetVvqKelw Featuring a traditional freedom song by a West Papuan musician, this video explains in simple

January 27, 2016
A new and inspiring documentary, Punks for West Papua has recently been released, following the punk rock community of Australia who have united in force to support the people of West Papua and the struggle for freedom. Watch the trailer for the ground breaking new documentary here Last year, the

November 19, 2015
The Free West Papua Campaign is celebrating the 10th anniversary of its official Oxford launch, and we would like you to join us!

October 16, 2015
We are very happy to announce that West Papuan band The Lani Singers will be performing at the Cambridge Museum of Archaeology and Anthropology in the UK, from 12:00 to 16:30 on Sunday 25th October. A West Papua Art Exhibition is also open on the same day.

October 12, 2015
Legendary Pacific band Te Vaka have composed an incredible new Free West Papua song as part of their latest album Amataga. Papua I Sisifo is a true freedom song from the heart of the South Pacific and means so much to all West Papuans to hear such a powerful song

August 20, 2015
We are very happy that world famous Papua New Guinean musician, Sir George Telek has composed another song in support of West Papua's freedom! Sir George Telek is renowned throughout PNG, the Pacific and around the world as a great musician and avid supporter of a Free West Papua.