Screenings of the Award-Winning Film "The Road to Home" held in London for West Papua
November 14, 2016
In the past couple of weeks, there have been two screenings in London, UK of the Award-Winning documentary, The Road to Home that follows the life of West Papuan Independence Leader Benny Wenda and his peaceful struggle to liberate his people from colonial rule. Watch the trailer here:
The first screening was held on 30th October in the Deptford Cinema which is a community cinema with a longstanding following. People were inspired at learning about the forgotten struggle in West Papua and were eager to learn how they could help.
There was also another screening of the film held on 12th November at St. Margaret's House in Bethnal Green.The event  brought together scores of people, including from the UK's Pacific Islands community who were inspired to learn of the West Papuan struggle firsthand after watching the film and with a Q and A session with Benny Wenda afterwards.
West Papuan band The Lani Singers also played West Papuan songs of freedom and afterwards a Free West Papua stall was held.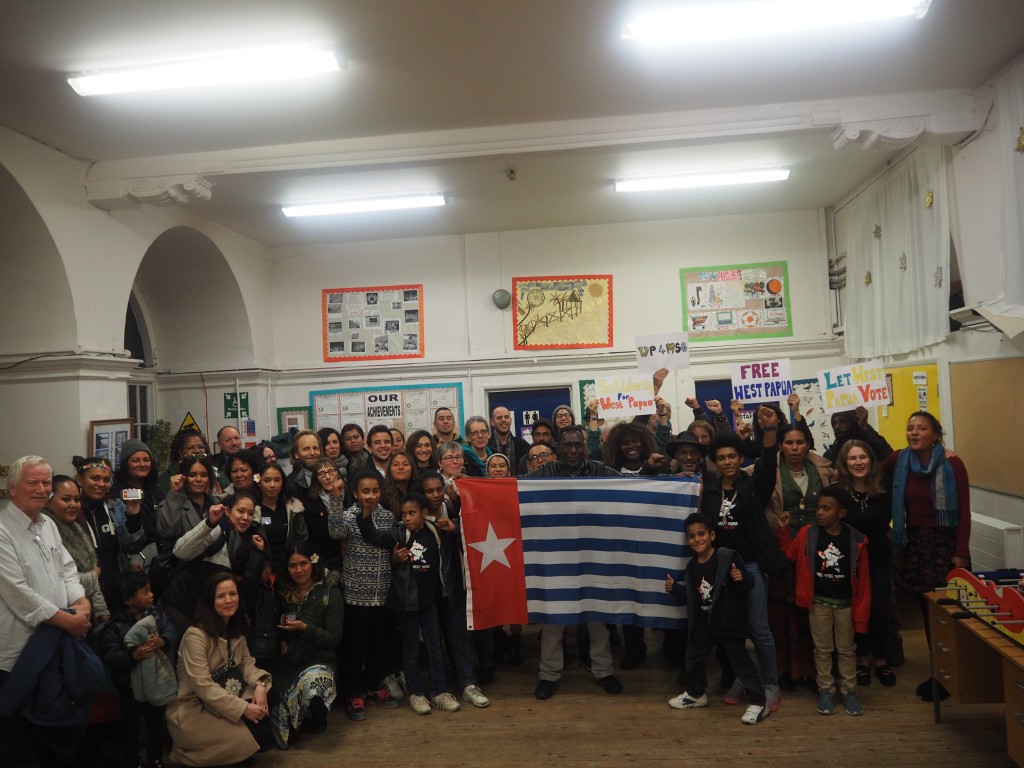 Our thanks
The Free West Papua Campaign would like to thank everyone who came to both events and particularly the organisers. Special thanks also to The Deptford Cinema and St. Margaret's House for hosting the screening.
We encourage people around the world to hold film screenings for West Papua as this is a great way to raise important awareness and support and it also brings people together to discuss and find out how they can Take Action for West Papua's freedom. It can also be held in the form of a fundraiser. You can order copies of The Road To Home through our website here and copies of the Award-Winning West Papua documentary Forgotten Bird of Paradise (by the same filmmaker) here. 
Let's all get creative, raise awareness and bring people together for a Free West Papua!