News Stories
Category: Vanuatu
Page 2 of 3
11 - 20 of 28 posts

December 24, 2016
The Free West Papua Campaign would like to wish everyone a very Merry Christmas and a Happy New Year! It's been an incredible year for West Papua with so much momentum and support increasing  from around the world.

December 19, 2016
Today 19th December, rallies took place across West Papua to show support for the United Liberation Movement for West Papua at the MSG, as well as rejecting the Indonesian military's illegal invasion of West Papua exactly 55 years ago on 19th December.

December 18, 2016
This message has been released by West Papuan Independence Leader Benny Wenda ahead of rallies that are planned tomorrow on 19th December in West Papua, rejecting the Indonesian military's illegal invasion of West Papua exactly 55 years ago on 19th December Dear everyone, I am writing this message as an…

November 28, 2016
Join the Global Flag Raising for West Papua this December 1st. We are calling on ALL our supporters to take part in the biggest global day of action for West Papua so far.

May 12, 2016
Just days after the historic Westminster meeting on West Papuan self-determination,  there was more historic support for the people of West Papua as yesterday Solomon Islands Prime Minister Hon. Manasseh Sogavare announced that he had met with Vanuatu Prime Minister Hon. Charlot Salwai and that together they had reaffirmed their…

May 3, 2016
An historic step on the road to freedom for West Papua was taken in London today. At a meeting of the International Parliamentarians for West Papua in the Houses of Parliament a new declaration calling for an internationally supervised vote on the independence of West Papua. The meeting was attended

April 29, 2016
Today in Vanuatu hundreds of people marched together in solidarity with their Melanesian brothers and sisters in occupied West Papua. They called for West Papua's full membership of the Melanesian Spearhead Group (MSG). This historic rally comes after Vanuatu Prime Minister Hon. Charlot Salwai and his government announced that they…

April 11, 2016
On 5th April, West Papuans commemorated what they refer to as the Day of Hope, the day that the West Papuan Parliament was first launched in 1961. Indonesian military and police storming the peaceful West Papuan prayer gathering because West Papuans were praying for full membership…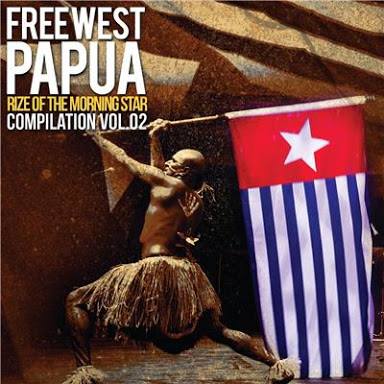 March 17, 2016
We're very happy to share with you all that the international movement Rize of the Morning Star has just released their second CD compilation which features many prominent musicians from around the world, using their musical talents to raise international awareness and support for West Papua's freedom.