News Stories
Category: PNG
Page 2 of 4
11 - 20 of 35 posts

November 28, 2016
Join the Global Flag Raising for West Papua this December 1st. We are calling on ALL our supporters to take part in the biggest global day of action for West Papua so far.

October 6, 2016
Melanesian Identity is growing in West Papua as a reaction to the increasing repression of the West Papuan people

June 6, 2016
Article appeared in the Asia Pacific Report, 30th May 2016.  Octovianus Mote, secretary-general of the United Liberation Movement for West Papua, says he has been refused entry to Papua New…

May 3, 2016
An historic step on the road to freedom for West Papua was taken in London today. At a meeting of the International Parliamentarians for West Papua in the Houses of Parliament a new declaration calling for an internationally supervised vote on the independence of West Papua. The meeting was attended

April 24, 2016
Dear friends, Today, on ANZAC Day we remember the incredible commitment of our brave ANZAC heores who fought and died alongside one another, helping to keep our region Independent and free. West Papuans known by James Burrowes, fighting alongside Australian troops in World War II to…

April 11, 2016
On 5th April, West Papuans commemorated what they refer to as the Day of Hope, the day that the West Papuan Parliament was first launched in 1961. Indonesian military and police storming the peaceful West Papuan prayer gathering because West Papuans were praying for full membership…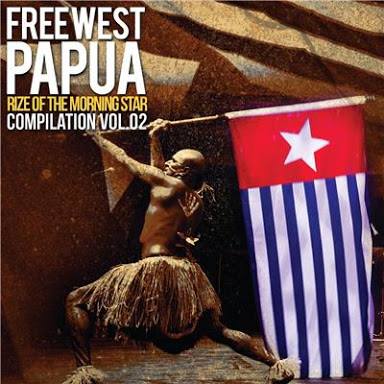 March 17, 2016
We're very happy to share with you all that the international movement Rize of the Morning Star has just released their second CD compilation which features many prominent musicians from around the world, using their musical talents to raise international awareness and support for West Papua's freedom.

February 8, 2016
The new Rugby League Team, the West Papua Warriors has played and won their first international match against the Philippines National team, the Tamaraws! The West Papua Warriors was set…

December 15, 2015
Recently, the world has learned about the blanket of smog across Indonesia caused by slash and burn deforestation. In occupied West Papua, there has been the same rampant deforestation and the smog is now causing health problems across the region, including in Papua New Guinea and Micronesia. Below is a…

September 29, 2015
We are very much looking forward to the new documentary "Freedom Fighters", following the new PNG Rugby League Team, the West Papua Warriors as well as World Champion…