News Stories
Category: Australia
Page 2 of 3
11 - 20 of 30 posts

December 16, 2016
Information and the photo in this post come from an original article published by Radio New Zealand Papua New Guinea's Opposition Leader Hon. Don Polye says that West Papuan calls for a legitimate…

November 28, 2016
Join the Global Flag Raising for West Papua this December 1st. We are calling on ALL our supporters to take part in the biggest global day of action for West Papua so far.

October 28, 2016
This month, the world has been Rocked by the Global Music concert Rockin' for West Papua! This In Australia: Adelaide, Brisbane, Darwin, Lismore, Gold Coast, Melbourne, Newcastle, Perth and Sydney In the Netherlands: The Hague In Poland: In South Africa: Gauteng In the UK: Bristol, Edinburgh In the USA:

August 26, 2016
The Free West Papua Campaign is happy to announce that the first GLOBAL PEACE CONCERT will be held for West Papua this October and we are inviting YOU to be a part of it. Join Rockin for West Papua NOW!!!

June 9, 2016
On Wednesday 8th June Benny Wenda and Octovianus Mote of the United Liberation Movement for West Papua were interviewed on ABC New Australia. The interview covered the recent call for an internationally supervised vote on independence for West Papua, membership of the Melanesian Spearhead Group and the Pacific Islands Forum,

May 22, 2016
On 3rd May an historic meeting took place in Westminster where political leaders from around the world signed a declaration calling for an internationally supervised vote on independence in West Papua. The meeting gained press coverage around the world and momentum for the new declaration continues to grow.

April 24, 2016
Dear friends, Today, on ANZAC Day we remember the incredible commitment of our brave ANZAC heores who fought and died alongside one another, helping to keep our region Independent and free. West Papuans known by James Burrowes, fighting alongside Australian troops in World War II to…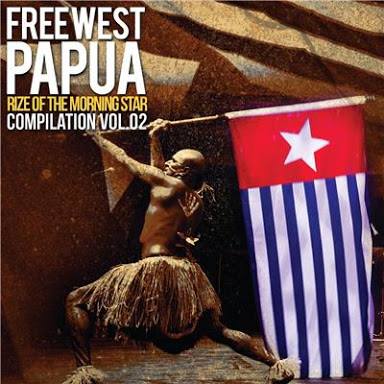 March 17, 2016
We're very happy to share with you all that the international movement Rize of the Morning Star has just released their second CD compilation which features many prominent musicians from around the world, using their musical talents to raise international awareness and support for West Papua's freedom.

February 25, 2016
This moving letter has been written to the people of West Papua by an Australian World War II veteran who fought alongside West Papuans to keep Australia Independent from Japanese occupation. It has also been written by his son, who after hearing first hand of the horrors of war, has…