News Stories
Category: Australia
Page 3 of 4
21 - 30 of 32 posts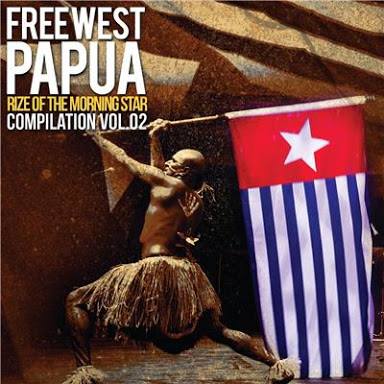 March 17, 2016
We're very happy to share with you all that the international movement Rize of the Morning Star has just released their second CD compilation which features many prominent musicians from around the world, using their musical talents to raise international awareness and support for West Papua's freedom.

February 25, 2016
This moving letter has been written to the people of West Papua by an Australian World War II veteran who fought alongside West Papuans to keep Australia Independent from Japanese occupation. It has also been written by his son, who after hearing first hand of the horrors of war, has…

February 19, 2016
Our friends at Free West Papua Campaign-WA (Western Australia)  have made this moving and powerful informative video about the West Papuan genocide and the illegal Indoensian occupation of the country. WATCH THE VIDEO HERE https://www.youtube.com/watch?v=WeetVvqKelw Featuring a traditional freedom song by a West Papuan musician, this video explains in simple

February 8, 2016
The West Papua Warriors celebrating after beating the Philippines national rugby league team, the Tamaraws, 54-8. The new Rugby League Team, the West Papua Warriors has played and won their first international match against the Philippines National team, the Tamaraws! The West Papua Warriors was set…

December 28, 2015
West Papuan Independence Leader Benny Wenda has written this statement in response to the Indonesian government boosting more military ties with Australia and warning countries not to support West Papua.  Dear everyone, On Monday 21st December, the Indonesian Defence and Foreign Ministers met with the Australian Defence and Foreign…

November 9, 2015
FWPC Perth becomes FWPC WA Following a reorganisation Free West Papua Campaign Perth has been renamed Free West Papua Campaign Western Australia. The name change will also apply to a new Website, Facebook and Twitter. The Free West Papua Campaign Western Australia will be lead by West Papuan activist Alpheus

September 16, 2015
After many months of campaigning, lobbying and support from across the Pacific and around the world, we are happy to report that the Pacific Islands Forum (PIF) has taken action on West Papua. As well as showing concern about the human rights violations in West Papua, the leaders of the…

August 21, 2015
Benny Wenda at the Free West Papua rally in London on "The Day of Broken Promise" Yesterday West Papuan independence leader and Spokesperson for the United Liberation Movement for West Papua, Benny Wenda was interviewed by Radio Australia about the Indonesian military torturing and murdering his

August 2, 2015
Australian Minister for Foreign Affairs, Julie Bishop, speaking at the fundraiser attended by Free West Papua activists Today Free West Papua activists addressed the Australian government head on with important questions about supporting the West Papuan people. This is a significant date as it is exactly…

July 20, 2015
Last week, Free West Papua supporters in Australia gathered together in Darwin to hold a West Papua Freedom Forum, uniting West Papuans, Indigenous nations and non-Indigenous Australians together to meet and plan together on working towards helping to liberate West Papua.