Solomon Islands condemns West Papua human rights abuses, at the UN Human Rights Council
September 20, 2017
Today at the Human Rights Council in Geneva, the government of Solomon Islands reiterated its firm support for the human rights of the people of West Papua and condemned the increasing human rights violations against West Papuan people.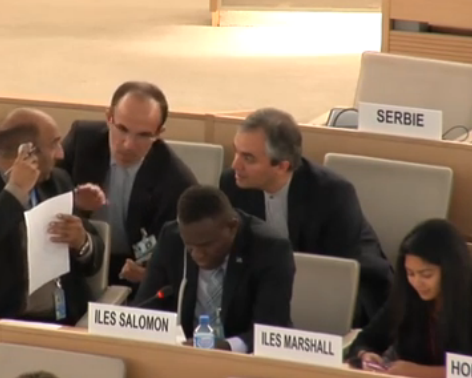 Solomon Islands Permanent Representative, Minister Councilor Barrett Salato on behalf of the Solomon Islands government condemned the widespread, arrest, torture and extrajudicial killings of peaceful West Papuan people. He also raised concerns and called for appropriate action to be taken to halt the depopulation of West Papuans, which, if unabated, will result in the full scale genocide and extinction of the West Papuan people.
Minister Councilor Salato also called for the UN Special Rapporteur on the rights of indigenous people and the UN Special Rapporteur on extrajudicial, summary or arbitrary executions to visit West Papua. He also called on the Indonesian government to address the root cause of human rights violations in West Papua. A full copy of his statement can be read below.