Event: Lani Singers performance & West Papua Art Exhibition in Cambridge
October 16, 2015
We are very happy to announce that West Papuan band The Lani Singers will be performing at the Cambridge Museum of Archaeology and Anthropology in the UK, from 12:00 to 16:30 on Sunday 25th October.
A West Papua Art Exhibition is also open on the same day and admission is free.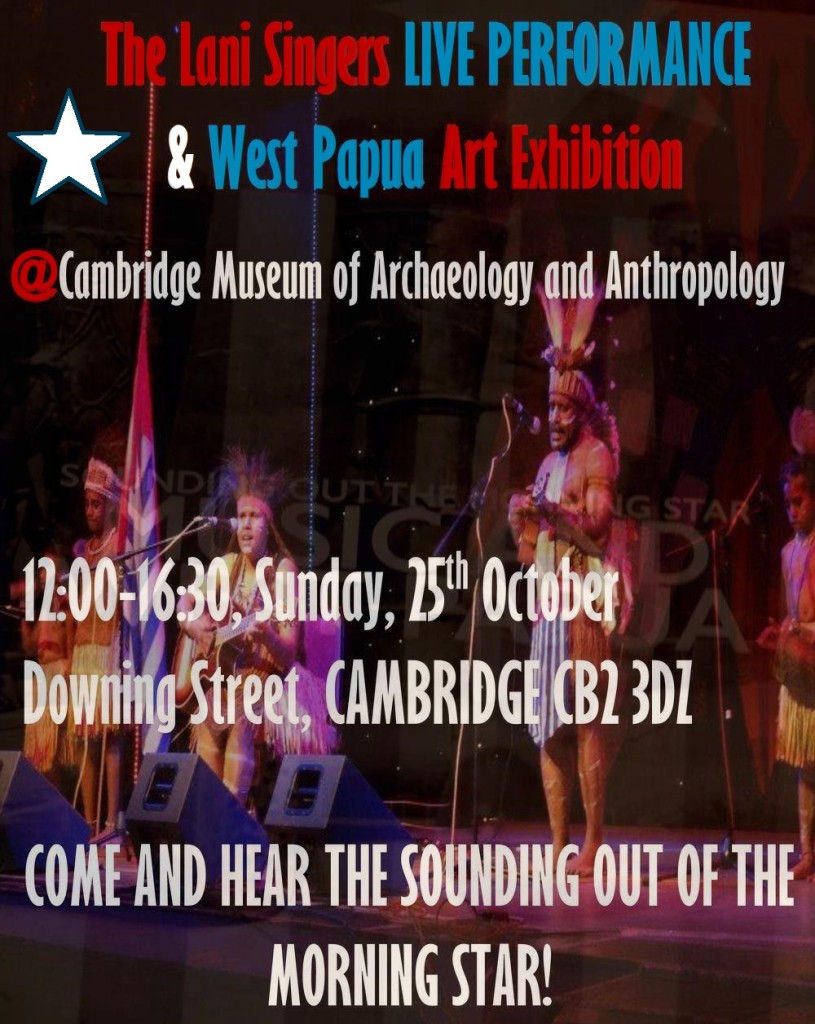 Please do come; listen to the music, see the art and learn of the very strong importance music has for the people of West Papua and in helping to spread the message of the freedom struggle around the world.
The Lani Singers Performance
The Lani Singers are a band set up by the family of West Papuan Independence Leader Benny Wenda and they play traditional West Papuan music. Their freedom songs sing of the deep suffering the West Papuan people endure under illegal Indonesian occupation, as well as the star of hope that shines for all West Papuans in their quest for freedom.
Featuring both spiritual and passionate songs of freedom, their music has been critically acclaimed and described as by the Guardian as "gently haunting".
Art Exhibition
The Lani Singers' live performance will coincide with the "Sounding out the Morning Star" Exhibition in the Museum of Archaeology and Anthropology which follows and documents the importance of music in West Papuan culture as well as the freedom struggle. The exhibition can be seen on the ground floor of the Museum and features archaic photos of West Papua as well as many traditional West Papuan artefacts such as tifa/kundu drums and Benny Wenda's famous ukulele!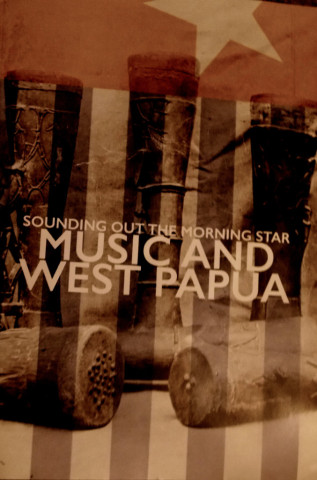 We would like to give a very big thank you to the Cambridge Museum of Archaeology of Anthropology for hosting this performance and art exhibition as well as for all their work in helping to tell the story of the West Papuan people.
Awareness is being raised all around the world for West Papua's freedom!
We hope to see you there on 25th October for the Sounding Out of the Morning Star!