News Stories
Category: Media
Page 3 of 8
21 - 30 of 71 posts

November 28, 2016
Join the Global Flag Raising for West Papua this December 1st. We are calling on ALL our supporters to take part in the biggest global day of action for West Papua so far.

October 28, 2016
This month, the world has been Rocked by the Global Music concert Rockin' for West Papua! This In Australia: Adelaide, Brisbane, Darwin, Lismore, Gold Coast, Melbourne, Newcastle, Perth and Sydney In the Netherlands: The Hague In Poland: In South Africa: Gauteng In the UK: Bristol, Edinburgh In the USA:

August 26, 2016
The Free West Papua Campaign is happy to announce that the first GLOBAL PEACE CONCERT will be held for West Papua this October and we are inviting YOU to be a part of it. Join Rockin for West Papua NOW!!!

May 3, 2016
An historic step on the road to freedom for West Papua was taken in London today. At a meeting of the International Parliamentarians for West Papua in the Houses of Parliament a new declaration calling for an internationally supervised vote on the independence of West Papua. The meeting was attended

April 19, 2016
  P R E S S   R E L E A S E  April 18th 2016,                                                                                                International Lawyers for West Papua EU visit of Indonesian President Joko Widodo is a farce: Indonesia is misleading the EU and its Member States   From April 18th  up until the 22nd  2016, the…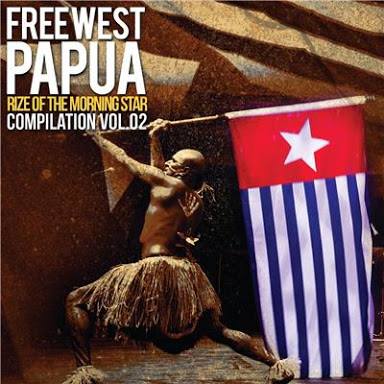 March 17, 2016
We're very happy to share with you all that the international movement Rize of the Morning Star has just released their second CD compilation which features many prominent musicians from around the world, using their musical talents to raise international awareness and support for West Papua's freedom.

January 19, 2016
Reporters sans frontières/Reporters Without Borders has slammed the Indonesian government for rejecting the visa of another foreign journalist after they made a documentary about West Papua. For decades, the Indonesian government has systematically banned, barred ans restricted all foreign journalists from visiting occupied West Papua.

January 6, 2016
West Papuan Independence Leader Benny Wenda recently wrote a Press Release condemning threats and blame from the Head of the Indonesian Police and the Head of the Indonesian Intelligence Agency. Following their response to this Press Release, Benny Wenda released a second Press Statement, quesioning who the real liars are

December 13, 2015
URGENT NEWS FROM OCCUPIED WEST PAPUA According to CNN, the Indonesian government has ordered all International NGO offices to close operations and leave West Papua by the end of 2015. They apparently received these instructions from the state earlier this month. This is a familiar story in West Papua as…

December 3, 2015
On Tuesday 1st December, West Papuans were commemorating their national day and 54 years to the day since the West Papuan flag was first raised in 1961. In response to flag raisings and demonstrations all over West Papua and Indonesia, the Indonesian authorities brutally cracked down on all such activities.