Urgent Alert: Watch over West Papua
November 29, 2018
West Papuans across the country, and students studying in Indonesia, are facing brutality and arrest for participating in peaceful gatherings on December 1st an annual day of raising the Morning Star Flag and global awareness about West Papua's history and struggle for independence.
Many prayer gatherings have been organised across the country to commemorate the 57th anniversary of when West Papuans first raised the Morning Star flag in 1961.
Across West Papua Indonesian security forces are already threatening citizens to intimidate them from participating in any pubic actions. Militarising freedom of expression and peaceful assembly is an obstruction tactic frequently used by Indonesia to silence the voices and momentum of the West Papuan independence movement.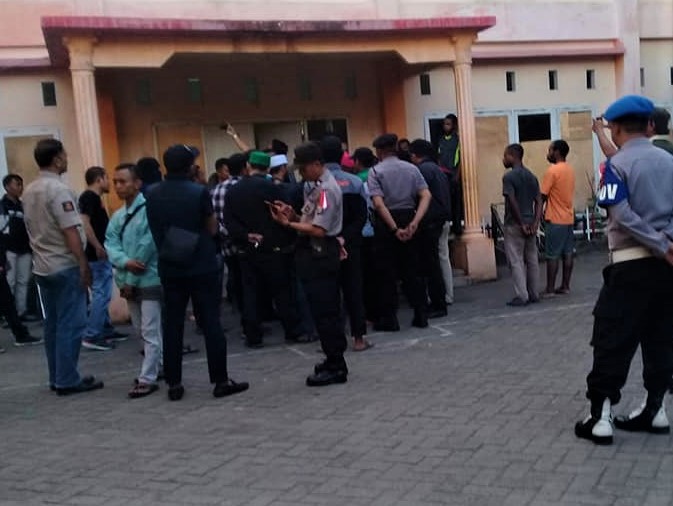 Makassar in Sulawesi , Indonesia where students are planning a prayer on December 1st.
Please help  protect the Papuan people as they exercise their right to express themselves in non-violent peaceful action.  Please help monitor the situation by following  news from inside West Papua over the next few days. You can help by sharing and re-posting any news from our Facebook and Twitter accounts. It is our hope that by alerting human rights groups and media outlets we will collectively keep people safer. Show your support to let Indonesia know the world is watching and finding out about West Papua.