News
Page 16 of 63
151 - 160 of 624 posts

March 9, 2018
On Sunday 4th March, the Rockin' for West Papua peace concert was held at the Dublin Castle in Camden, which saw some awesome acts all coming together to raise awareness and money for the Free West Papua Campaign.

March 1, 2018
Following the terrible earthquake in Papua New Guinea, this statement was written by Benny Wenda, the Chairman of the United Liberation Movement for West Papua (ULMWP) and was originally published on the ULMWP website. 

February 28, 2018
Show your solidarity for West Papua by coming to the Rockin' for West Papua Peace Concert, an important fundraising gig raising awareness and support for West Papua's freedom through the power of music.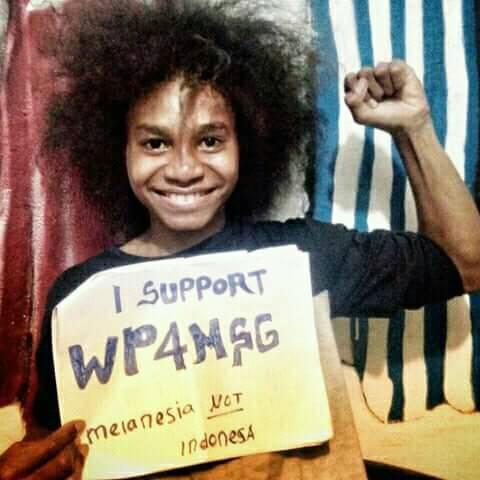 February 18, 2018
Weare delighted to announce that after months of hard campaigning from all over West Papua, across Melanesia and around the world; West Papua, represented by The United Liberation movement for West Papua (ULMWP), has fulfilled the prerequisites for full membership of the key sub-regional organisation, the Melanesian Spearhead Group. The

February 6, 2018
Yanto Awerkion, one of West Papua's most prominent political prisoners has recorded a new video message today in secret, calling upon the leaders of the Melanesian Spearhead Group (MSG) to welcome West Papua back as a full MSG member at its leaders summit next week. Yanto's trial has now…

February 4, 2018
New momentum needed for West Papua's full MSG membership! From 10th to 15th February the Melanesian Spearhead Group (MSG) will meet in Port Moresby, Papua New Guinea and discuss the United Liberation Movement for West Papua's application for full membership of the Melanesian Spearhead Group (MSG).

February 3, 2018
Today 3rd February 2018, the Indonesian military threw BBC journalist and her film crew from West Papua after covering the ongoing health crisis in the Asmat region of the country.

January 30, 2018
On 26th January, the Malaysian Socialist Party submitted a memorandum to a United Nations representative in Kuala Lumpur, calling on the UN to support West Papuan self-determination and to recognize the historic West Papuan People's Petition, signed by over 1.8 million people. The memorandum was endorsed by a total of…

January 30, 2018
This article was originally published by the International Coalition for Papua (ICP).   The 'Indonesian Institute of Sciences' (LIPI) in cooperation with 'Change.org' has conducted an internet survey among 27.298 Indonesian citizens about their perceptions regarding West Papua. The majority of participants consisted of Non-Papuans (98%), most of them living outside…

January 30, 2018
Today 29th January, people gathered in Canberra outside the office of Julie Bishop, the Foreign Minister of Australia to demand that she urgently address and take action over the health crisis in West Papua which has claimed the lives of over 100 West Papuan children.