Advisors
Many respected figures from the world of justice and human rights are enthusiastic supporters of the Free West Papua Campaign.
Scroll down to view messages of solidarity from our Advisors.
---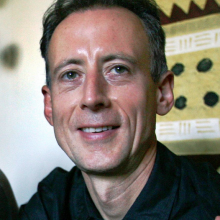 Peter Tatchell has been campaigning for human rights for over 50 years and supporting West Papua for almost as long. He is Director of the Peter Tatchell Foundation.
"It's time the United Nations made amends for its collusion with Indonesia's annexation of West Papua in the 1960s. The people of West Papua have a right to self-determination. The UN should supervise a referendum to allow a genuine act of free choice."