16 year old West Papuan boy shot dead by Indonesian security forces
April 11, 2020
We have just received the tragic news that yesterday, 10th April 2020, 16 year old West Papuan boy Melki Joani was reportedly shot dead by the Indonesian military and police in Nabire, West Papua.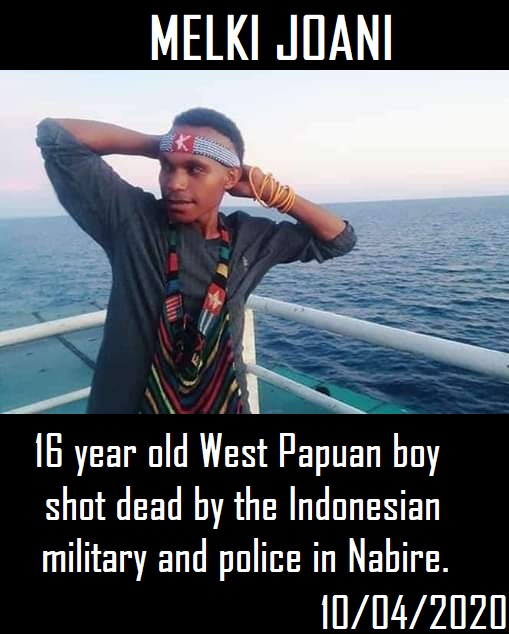 Brief Chronology

According to local information, at 05:00 local time, Melki Joani was shot by Indonesian military/police personnel on the Trans Timika road in the town of Nabire. The precise details of the shooting are currently unknown.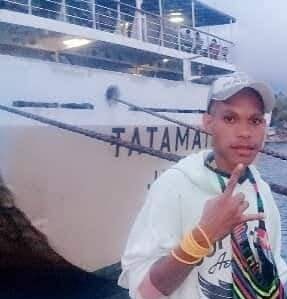 Melki was then rushed to the Timika Hospital in a critical condition but passed away at 19:00 later that day.

This is a developing situation and we will continue to update this article as more information becomes available.
Melki's tragic death is a direct consequence of Indonesia's brutal, military occupation of West Papua. Please Take Action here and join the Free West Papua Campaign, working to stop all further atrocities in West Papua.

Rest in peace Melki Joani, we will ensure you are never forgotten and will continue to campaign for a free West Papua, in which West Papuan people no longer walk the streets in fear of being killed by the military and police.