BBC report exposes Indonesian Government's attempts to seed misinformation on West Papua genocide
October 12, 2019
A BBC investigation has revealed that West Papua has become the focus of a social media campaign using bots to promote a pro-government agenda and attempt to skew international views of West Papua. The propaganda networks were run under two separate campaigns, one by a Jakarta based company called InsightID, the other by an individual with ties to the Indonesian Government.
BBC investigator Benjamin Strick and Elise Thomas, a researcher with the International Cyber Policy Centre, have put together a 48 page report called 'Investigating Information Operations in West Papua' which can be downloaded here.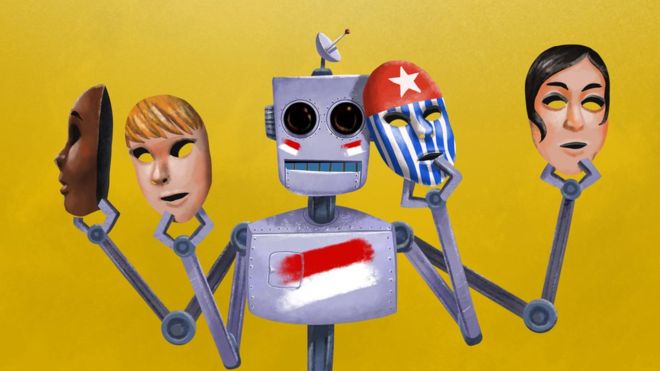 The investigation, by the BBC and the Australian Strategic Policy Institute (ASPI) and Bellingcat identified a network of easily recognisable "bots" – or automated accounts – which were sharing the same pro-government content about West Papua at the same time. The bots would jump on to hashtags being used by groups supporting independence, such as #freewestpapua, so they swamped negative reporting with positive stories about investment in the region, a process known as "hashtag hijacking".