Filep Karma interrogated and racially abused by Indonesian military for wearing West Papuan flag badge
January 6, 2018
On 2nd January, West Papua's most famous former political prisoner, Filep Karma was interrogated by the Indonesian military and police in Jakarta for wearing a West Papuan flag badge.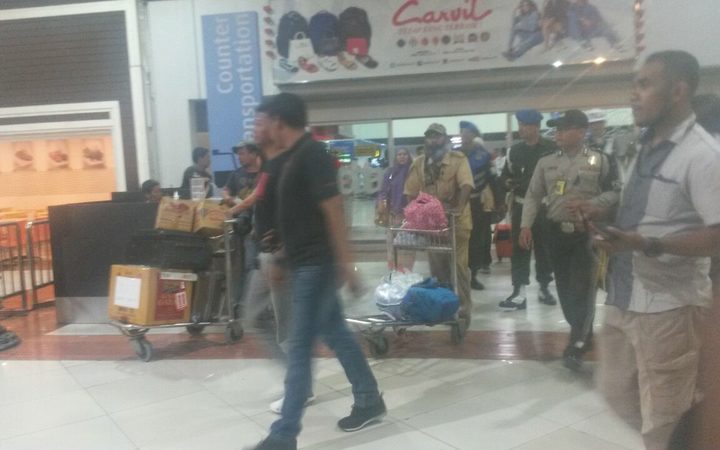 Filep Karma was sentenced to 15 years in jail in 2004 for raising the West Papuan flag and served 11 years in jail before being released after a massive international effort to get him out.
Radio New Zealand reports, "Flying in to Sukarno Hatta airport from Yogyakarta, Mr Karma caught the attention of a military, or TNI, officer due to the customary Morning Star badge he wears on his shirt.
He was taken in for questioning by the airport police squad, and interrogated about his activities."
The Indonesian officials racially abused Filep Karma, calling him a "monkey" and were highly aggressive to him during his interrogation.
Filep Karma's interrogation and abuse illustrates the institutional racism, and systematic denial of freedom of expression for West Papuan activists by the Indonesian security forces. It further shows that Filep Karma's release from prison was a merely tokenistic act by the Indonesian government and that even outside of prison, his rights continue to be deliberately denied.