Free West Papua protest in Darwin after former Indonesian President given honourary doctorate
October 25, 2017
A Free West Papua demonstration was held outside the Hilton Hotel in Darwin, Australia yesterday where former Indonesian President Susilo Bambang Yudhoyono (SBY) was given a special lunch after receiving an honorary doctorate from Charles Darwin University.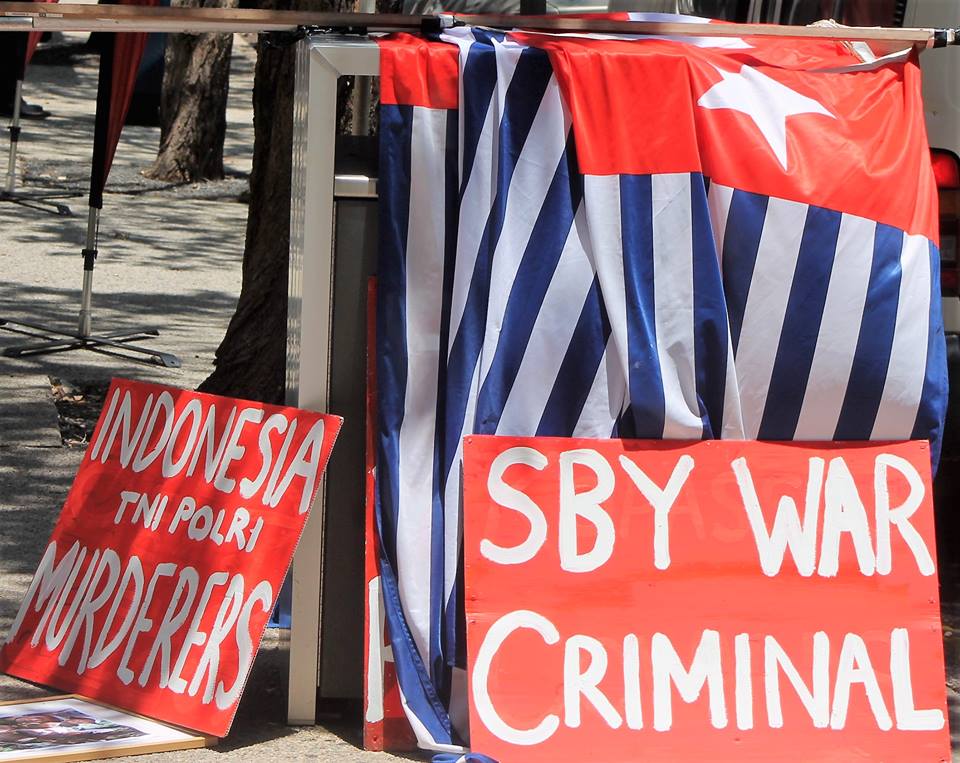 The Council of Charles Darwin University (CDU) described SBY as a "courageous leader" who "oversaw the acceleration of the country's economic growth" while "strengthening human rights."
Around the world, SBY is known as a war criminal for his role in the genocide and illegal occupation of East Timor, and the genocide and illegal occupation of West Papua.
Australians for a Free West Papua – Darwin described the protest as follows: "Former President of Indonesia SBY honoured as a courageous leader for his acceleration of Indonesia's economic growth and strengthening human rights. Following the ceremony in Darwin, a special lunch was held in his honour at the Hilton Hotel where Indonesian guests were welcomed with a Free West Papua protest and Morning Star flags.
"The Indonesian Consul Andre Siregar was awkwardly seen headbutting a large photo of the late Yustinus Murib when he tried to walk through it, not realising the photo was pasted on a solid piece of wood and made a fool of himself after banging his nose and ran away. SBY was hiding.
"Many guests from Indonesia were visibly angry that we were not arrested for protesting or taking photos of them. Meanwhile, we will not take our rights here for granted and will not allow our NT government to compromise the lives and human rights of the people of West Papua for economic trade with Indonesia or fraudulent honorary awards to War criminals."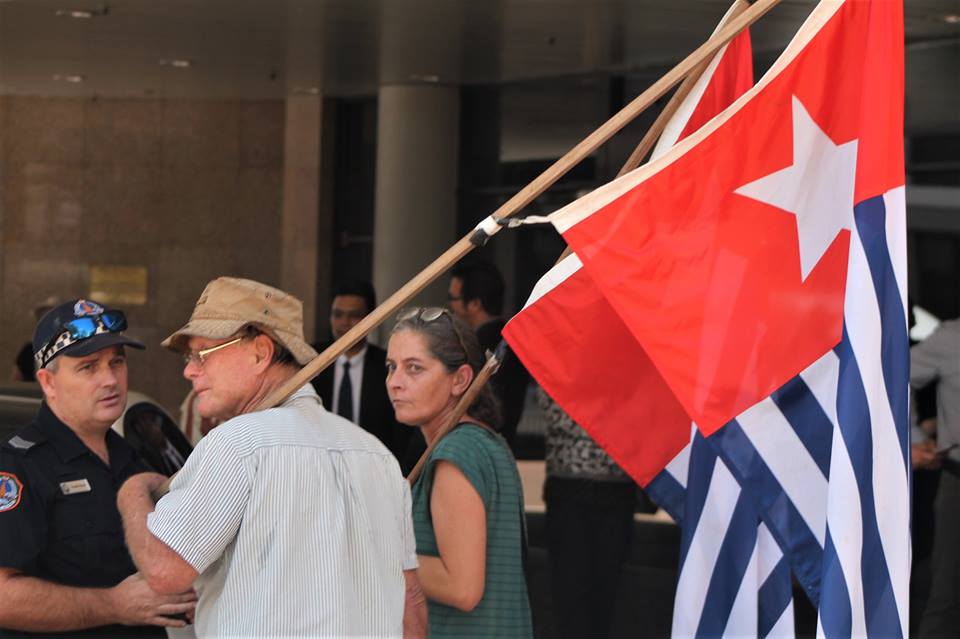 We send our deepest thanks to Australians for a Free West Papua – Darwin and everyone who came to this event and helped to expose war criminal SBY and the genocide still being orchestrated in occupied West Papua.