CALL TO ACTION: Help pressure the UN General Assembly on social media!
September 14, 2017
Starting on September 12, 2017, the 72nd session of the United Nations General Assembly (UNGA) commenced. It will run until September 25. We need as much help as possible in bringing the Indonesian occupation of West Papua to the attention of the world! Internationals events such as these are a great opportunity for awareness-raising and pressure-building.
Go on Twitter, Facebook, Instagram or your favourite social media platform, and post about human rights abuses and violations of the right to self-determination in West Papua using the hashtags: #UNGA, #UNGA72, #LetWestPapuaVote.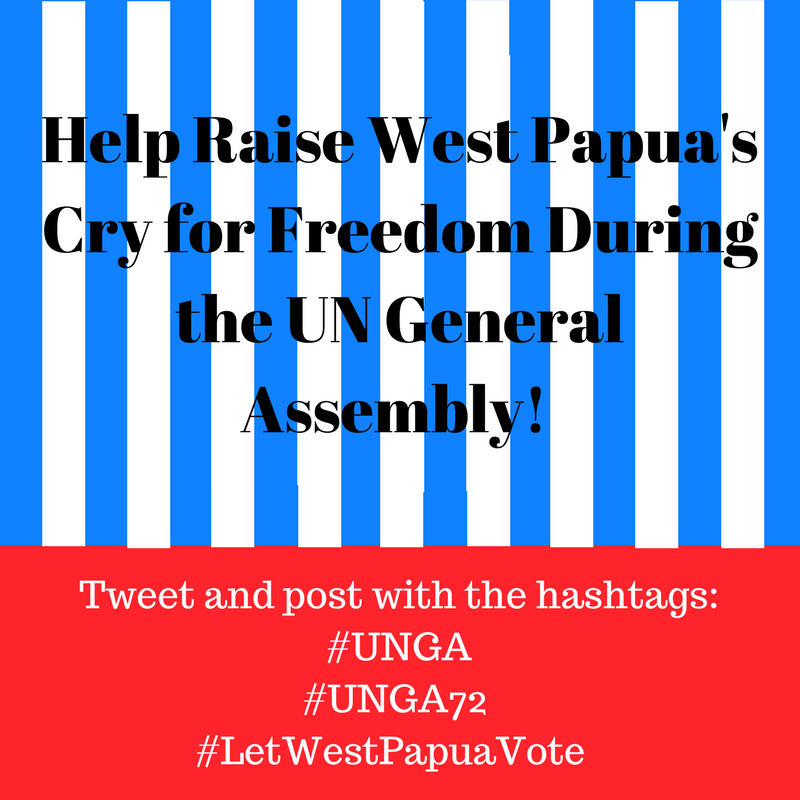 All forms of pressure help: individual posts, comments on and replies to the posts of international organisations and major public figures, sharing articles, photos and more. You can post the following articles for people to discover more information about is going on inside West Papua:
We Bleed Black and Red have also put out a call for submissions targeting #UNGA72 in art form, poetry, song, dance and opinion pieces. If you have more time, please consider sending something to them and share widely!
Please get out there on social media and help raise some noise about the continued injustice and struggle inside occupied West Papua!