Up to 32 West Papuan people reportedly arrested and tortured in Sorong
September 7, 2017
We have received urgent reports from the West Papua National Committee (KNPB) that on 6th September, between 29 and 32 West Papuan activists were arrested and many of them tortured by the Indonesian police for no apparent reason other than arriving at the port of Sorong.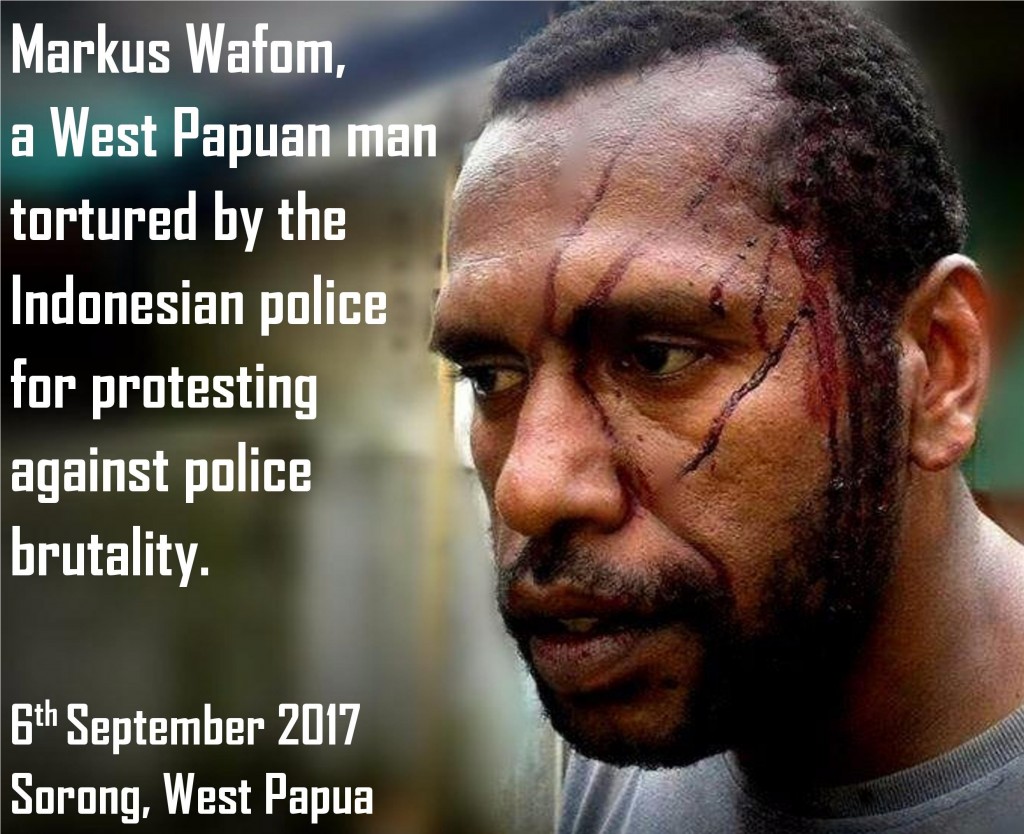 According to the KNPB, as the ship docked in the afternoon, the Indonesian police were waiting for the KNPB activists and at 14:36 immediately arrested and began to beat them. Local man Markus Wafom was then brutally tortured by the Indonesian police until covered in blood for protesting against the brutal treatment of the activists. 
The KNPB members were taken to the Sorong police station and shouted out "Papua Merdeka!" (Free West Papua) as they were taken away. Their current whereabouts are unknown.
The names of those known to have been arrested is as follows:
1 Muk Selak
2 Warpo Wetipo
3 Asina Balingga
4 Rayono Kobak
5 Arnol Kocu
6 (Name not known) Head of the KNPB in the Star Mountains Region
7 Andy
8 Hosea
9 Yusak
10 Niko Hiluka
11 Tinus Hiluka
12 Hiskia Meage
13 Agus Pahabol
14 Kace
15 Malteda
16 Oskar Solosa
17 Campuran
18 Yurpinus
19 Sony
20 Rosuna Ulunggi
21 Elisabet Gombo
22 Kristina
23 Yesskiel Meage
24 Margareta Pagawak
25 Yani Silak
26 Makes Yohame
27 Sina Pagawak
28 Ocha Wetipo
29 Boris Kulka