West Papuan stage destroyed by Indonesian police before rally, residents threatened
April 29, 2017
We have just received an urgent report from West Papua that today at 03:50, local time, the Indonesian police came to the West Papua National Committee [KNPB] secretariat in Sentani and destroyed the stage building they had set up for a rally.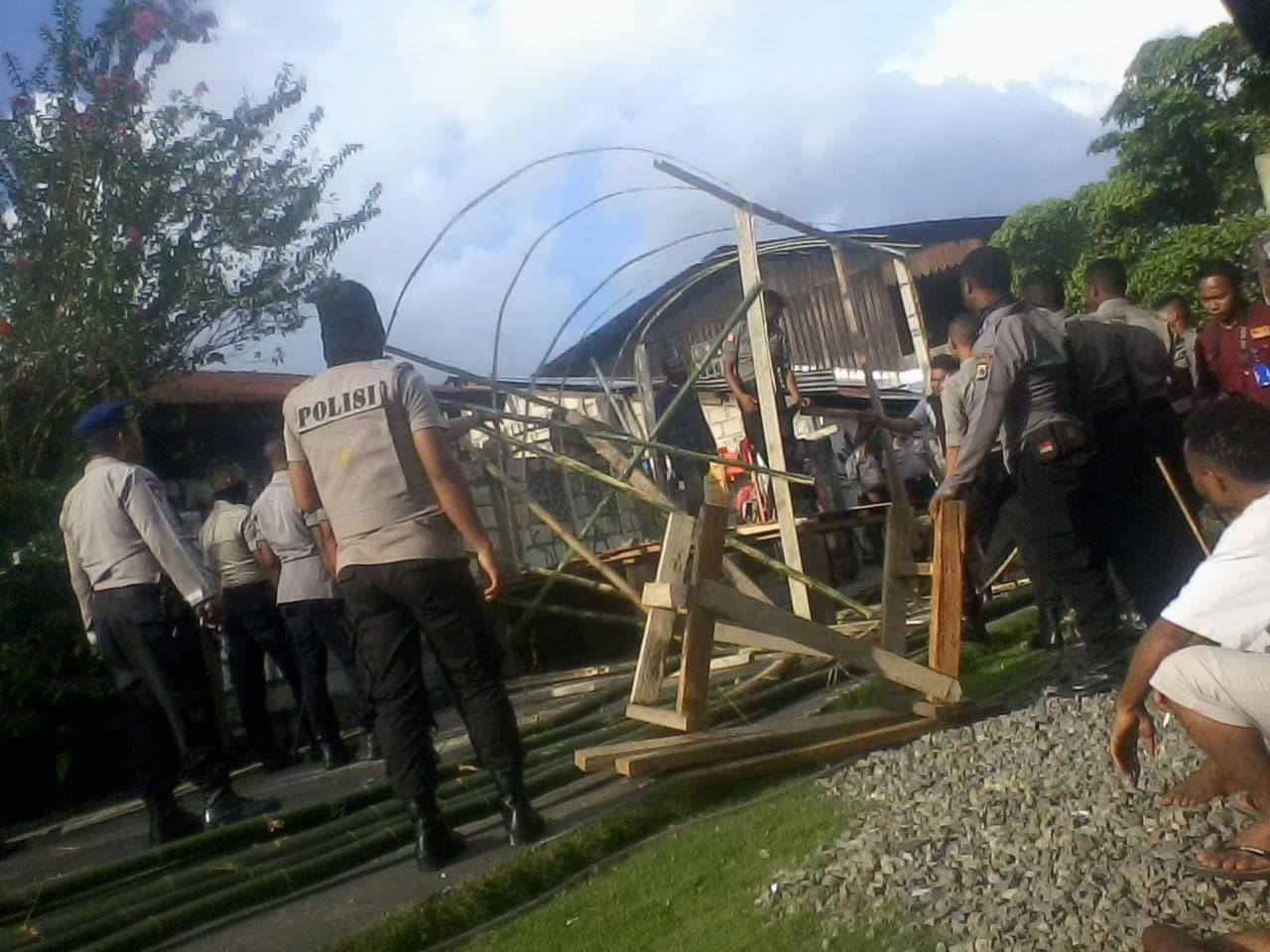 Photos sent to us today show the Indonesian police destroying this stage which was set up for a demonstration on 1st May to remember and reject Indonesia's initial invasion of West Papua on 1st May 1963.The Indonesian police have reportedly forbidden West Papuan people from rejecting this day and are instead threatening the people and "forcing West Papuan people to recognise 1st May 1963 as the day of integration into Indonesia."
The Indonesian police are still in front of the secretariat and are stopping the local people from their activities. The situation remains tense and dangerous. We will continue to provide updates as more information becomes available.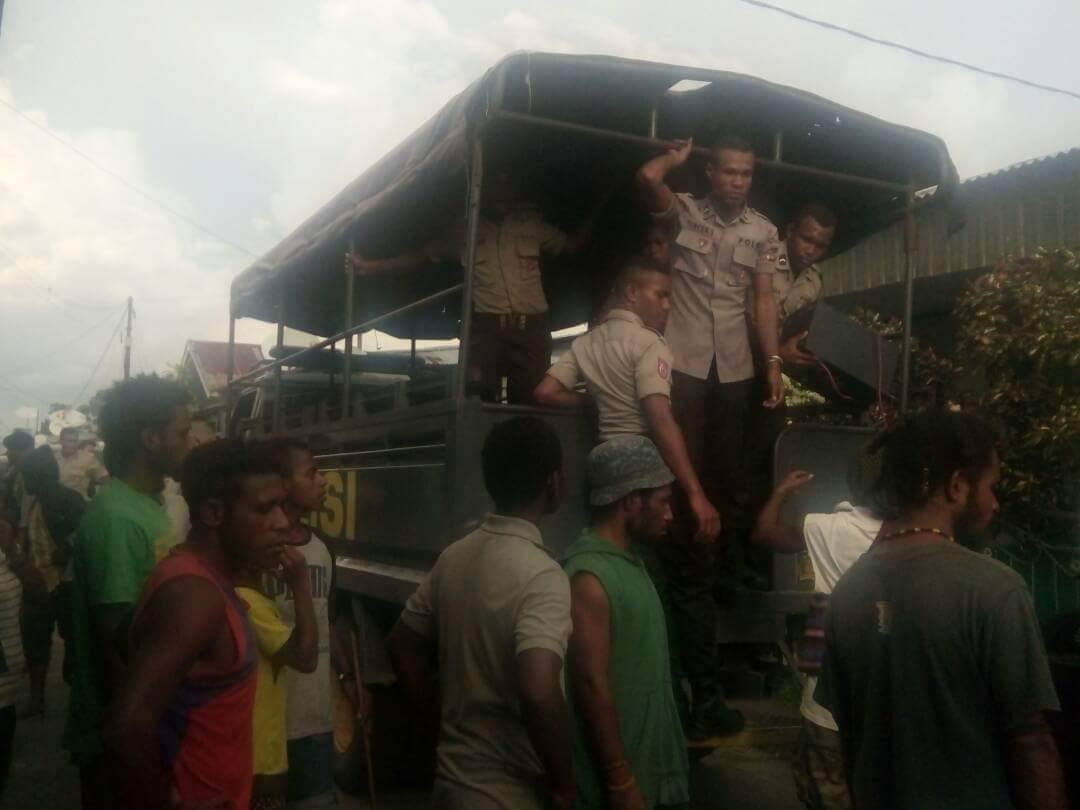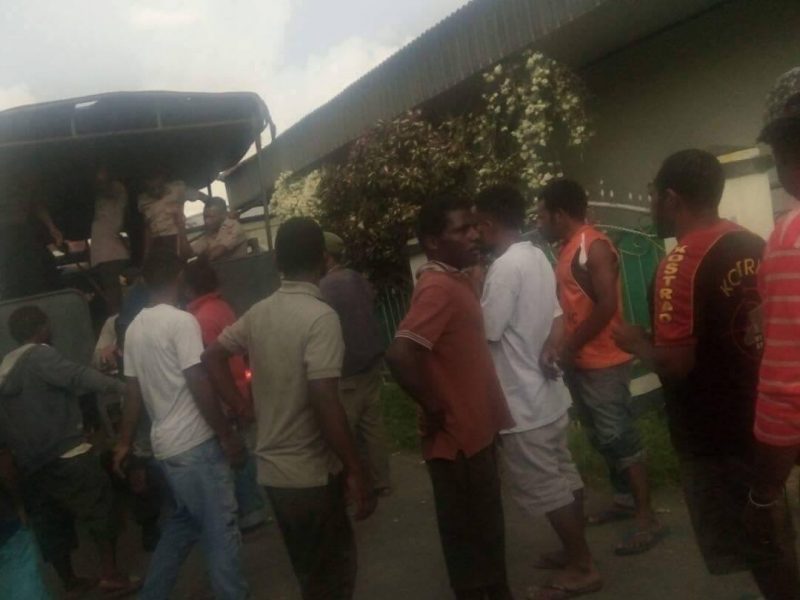 Human Rights Violations are increasing in occupied West Papua
As Indonesia's Periodic Human Rights Review takes place at the United Nations Human Rights Council on 1st May, the world is set to condemn such heinous human rights violations that continue to take place in occupied West Papua.