West Papuan man tortured by the Indonesian military and police in Enarotali
April 23, 2017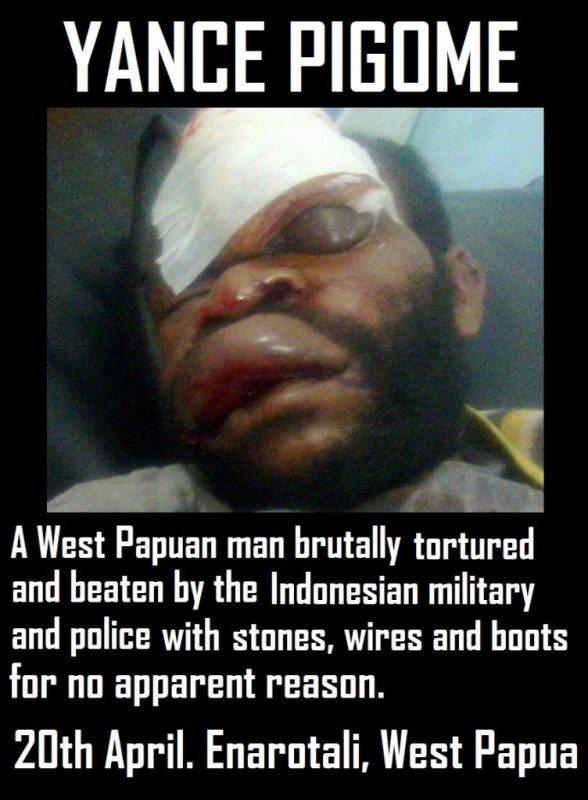 URGENT – West Papuan man brutally tortured and beaten by the Indonesian military and police with stones, wires and boots for no apparent reason.
We have received urgent reports from West Papua that West Papuan man Yance Pigome has been tortured by members of the Indonesian authorities in Enarotali on 20th April.
According to reports, Yance Pigome was beaten in the head for unknown reasons at 06:55 West Papua time. He was not taken to the Madi Hospital until helped by his friends around 09:00. He remains in a highly serious condition. This is a developing story and will continue to be updated as more information becomes available. 
Why do the Indonesian military and police continue to torture and kill innocent West Papuan people like animals?
As Indonesia's Periodic Human Rights Review takes place at the United Nations Human Rights Council on 1st May, the world is set to condemn such heinous human rights violations that continue to take place in occupied West Papua.