Join the Global Action demonstrations for Press Freedom in West Papua
April 21, 2017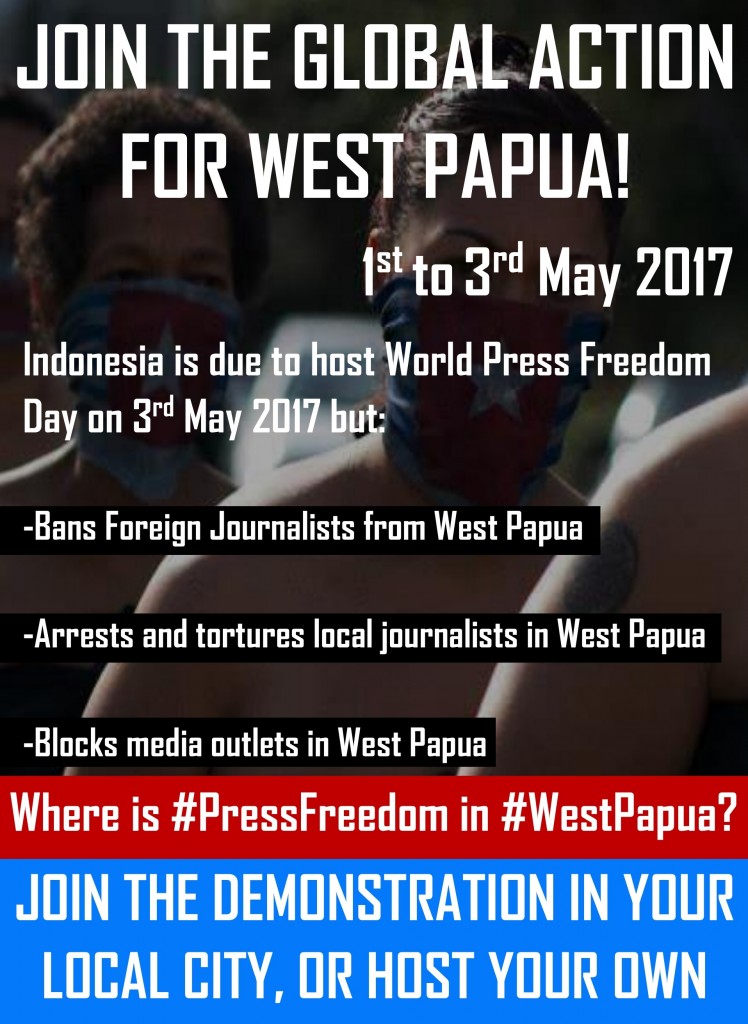 From May 1st to May 3rd there will be a Global Action for West Papua as demonstrations take place across the world, calling for full #PressFreedom in #WestPapua. We are calling on YOU to join us in shining light on the media blackout in West Papua.
Follow our Facebook and Twitter for updates of where the demonstrations will be held and Contact Us to host your own!* If you cannot make it in person, please join our online global action and please sign up to our Thunderclap action.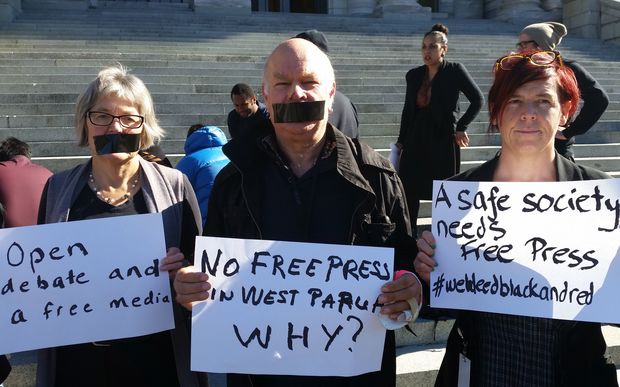 List of planned demonstrations:
Help to bring as many people as possible together to create a truly global action for West Papua. Remember to send any photos/footage you would like to us and we will publish them and share your solidarity with the world!
Below is a list of planned demonstrations to be updated as more get planned. Let us know the date, time and location of YOUR action and we will add it here too!
Day of Terror
1st May will mark the anniversary of the "Day of Terror" (1st May 1963) when Indonesia first occupied West Papua. Since that day it is estimated that over 500,000 West Papuan people have died in the neglected genocide. Last year over 1700 people were arrested in West Papua just for peacefully demonstrating in this day.
World Press Freedom Day
Then on 3rd May Indonesia is hosting World Press Freedom Day 2017, even though there is no #PressFreedom in #WestPapua. Only last month Indonesia blacklisted 3 journalists trying to get in to West Papua and websites supporting West Papuan self-determination are being quickly shut down by the Indonesian government. In the past, journalists have been arrested, tortured and even killed just for reporting in West Papua.
*Please contact us via Facebook , Twitter and E-mail to organise demonstrations of your own. Let us know the date, time and location(s) of your demonstration and we will publicise it on social media, as well as editing our poster to include your event's details. We are an entirely peaceful movement so remember to ask for local police permission before holding demonstrations.