West Papuan Political Prisoner Steven Itlay released from jail
February 11, 2017
We are delighted to announce that West Papuan political prisoner Steven Itlay has been released today after serving nearly a year in prison for organising a Free West Papua prayer gathering.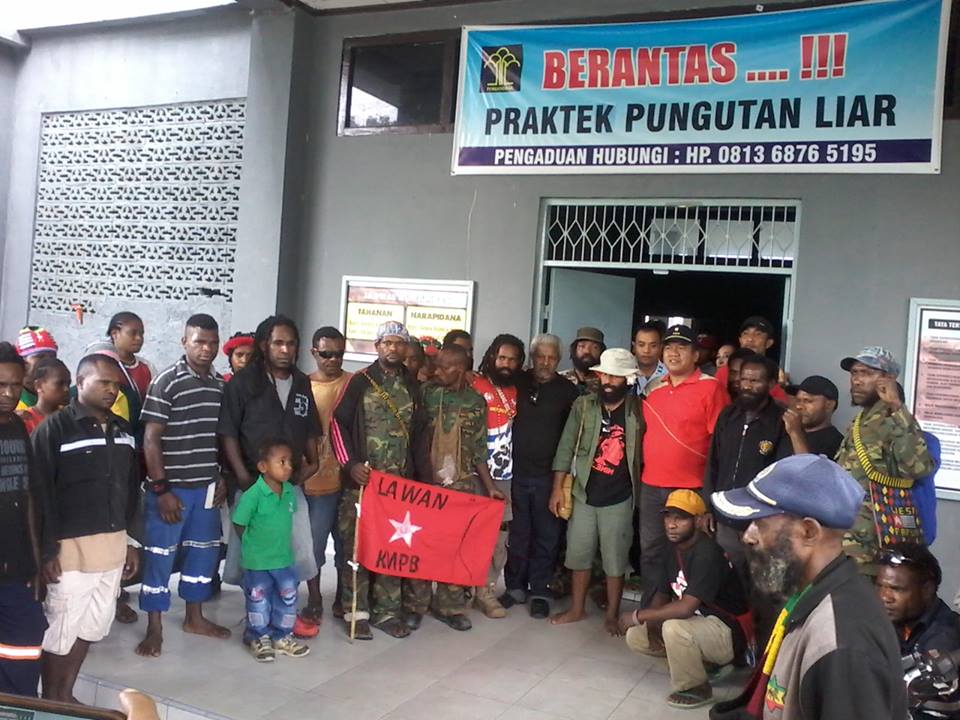 Steven Itlay became one of West Papua's most renowned political prisoners after being arrested in 2016 and has been released after an intense campaign by people all around the world calling for his release, including a letter ampaign by Amnesty International.
This photo was taken during Steven Itlay's court case in 2016. It is reported that over 700 people in the local Timika area came to the local Free West Papua office to welcome him back from what they call the "little prison" to the "big prison" (which is West Papua itself. More photos and info to come soon!
We would like to thank everyone who has helped to Take Action for Steven Itlay over the past 10 months. The letters you have written, songs you have sung and calls for freedom you have made have meant that Steven has finally been released.
Watch this short video about Steven Itlay here:
https://www.facebook.com/freewestpapua/videos/10157641045390010/
Every step we take is a step closer to a #FreeWestPapua!