Solomon Islands Prime Minister shows support for West Papua
April 27, 2013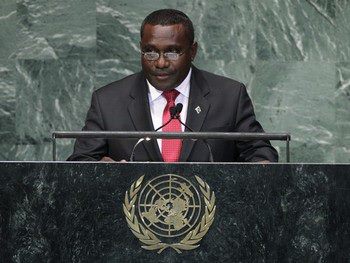 The Solomons Islands Prime Minister has pledged his support for the West Papuan agenda to be discussed at the Melanesian Spearhead Group summit in June.
His support came following a meeting with officials from the West Papuan National Coalition for Liberation in Honiara yesterday.
The MSG summit will be hosted by New Caledonia's Kanak and Socialist National Liberation Front, the FLNKS. Dr Ondawame says given the important role the MSG plays in regional politics it is vital the West Papuan issue is discussed by Melanesian leaders.