Official Free West Papua Campaign office to open in Oxford!
April 16, 2013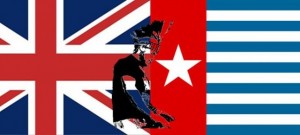 We are delighted to announce the official opening of a new Free West Papua Campaign office in Oxford, UK. Oxford has a strong history of support for West Papua and the International Parliamentarians for West Papua was launched in the city a few years ago. The Morning Star flag has also flown over the Town Hall on several occasions. This support will be continued as the Lord Mayor will attend to launch the office on Sunday 28th April.
Following the launch there will be a function at the East Oxford Community Centre which everyone is welcome to attend. More information on the event can be found here.
The Free West Papua Campaign is growing rapidly as more and more people show their support for the right of the people of West Papua to self-determination. We are delighted to also announce there will be another permanent office opened in Port Moresby, PNG, later in the year.