Indonesian authorities accused of genocide
February 21, 2013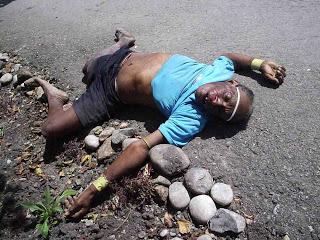 Benny Wenda has accused Indonesian authorities of being guilty of genocide. During his Freedom tour, Benny spoke to The West Australian who posted a detailed article on their web site which can be seen here.
During the interview, Benny said, 'They (Indonesia) always say that I am a criminal. Actually, it's the other way around. Indonesia is the criminal. They illegally occupied my country and are killing my people.'
The Freedom Tour has generated a huge amount of publicity and interest in the campaign and there are growing signs of political support in the region following Benny's meetings with politicians in several countries on the tour.