Join the Global Demonstration on August 15th to Remember the Day of Broken Promise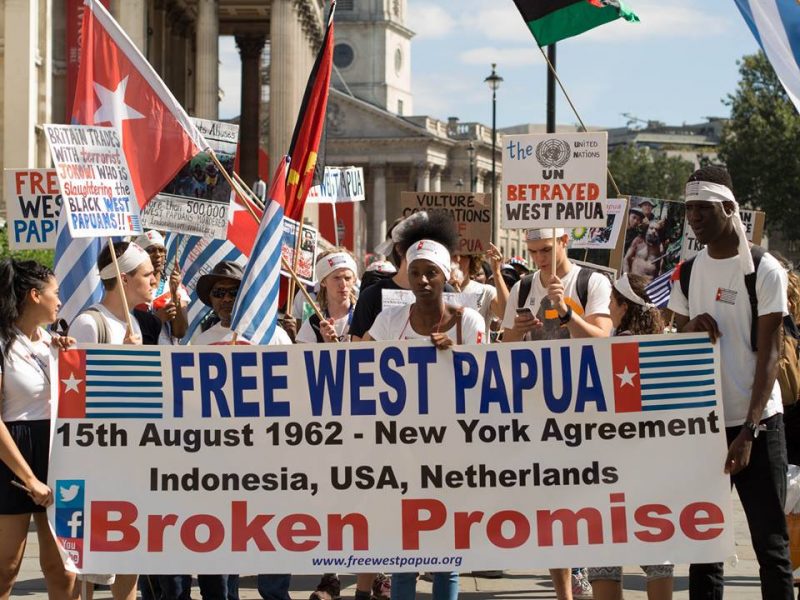 On 15th August, there will be a Global Demonstration to remember the New York Agreement, known to West Papuans as the "Day of Broken Promise". On 15th August 1962, West Papua was handed over to Indonesia without any consultation with the Papuan people. This was called the New York Agreement. Although the agreement promised West Papuans a referendum on independence, this referendum was never held.

Previous statement from West Papuan independence leader Benny Wenda about the New York Agreement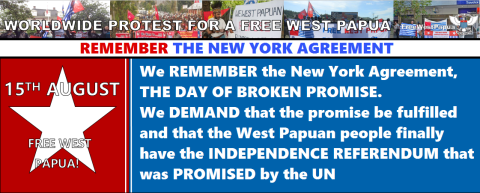 In London we are meeting at 2pm in Trafalgar Square and marching to the Indonesian Embassy.
Please help to Take Action by  organising your own rallies around the world and invite as many friends and family as possible to come! Help to make this a truly GLOBAL Day of Action for a Free West Papua!
Send details of your event to office@freewestpapua.org and we will list them on this page and on Facebook.
Suggestions of how to co-ordinate our global efforts:
Wear white (inspired by the Honiara Peace march from 2016).
Direct your messages to the UN to demand an internationally supervised vote for West Papua (and sign the petition to the United Nations)
Thank Pacific countries for supporting West Papua at the UN (in anticipation of PIF & UNGA in September).
Ask a representative to read a statement to the UN on behalf of the demonstration.
Use #LetWestPapuaVote  #BackTheSwim #FreeWestPapua #PIF #Pacific #UnitedNations #UNfair
You can download and print wide variety of Campaign Materials for demonstrations from our website here.