Report highlights increase in political prisoner cases in West Papua
November 24, 2019
A new report by Papuans Behind Bars has highlighted a major increase in the number of political prisoners in West Papua. Numerous political arrests have taken place in 2018 and 2019 as the Indonesian authorities attempt to suppress political protests in West Papua and Indonesia.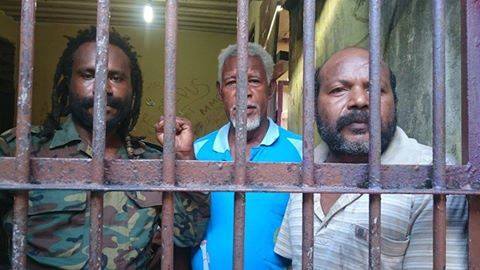 In particular, treason charges have been used to an unprecedented extent to arrest political activists during August and September this year, in response to an increase in support across Indonesia for the West Papuan self-determination struggle. Foreign as well as local human rights advocates are being subjected to similar scrutiny.
Read and download the full report
Papuans Behind Bars (PBB) documents and identifies Papuan political prisoners/ detainees in order to bring to light their cases, and also monitors for fair and free trials. The people involved in gathering the data are lawyers from non-profit, independent legal aid institutions in West Papua who also provide legal assistance to political prisoners, human rights
advocates and activists. They collaborate so as to get accurate data on the
prisoners/detainees. PBB also analyses the consistency between the data it collects and any reports in the media. Most of these cases, however, are not reported in the media.
Read and download the full report