A prayer for West Papua
December 24, 2018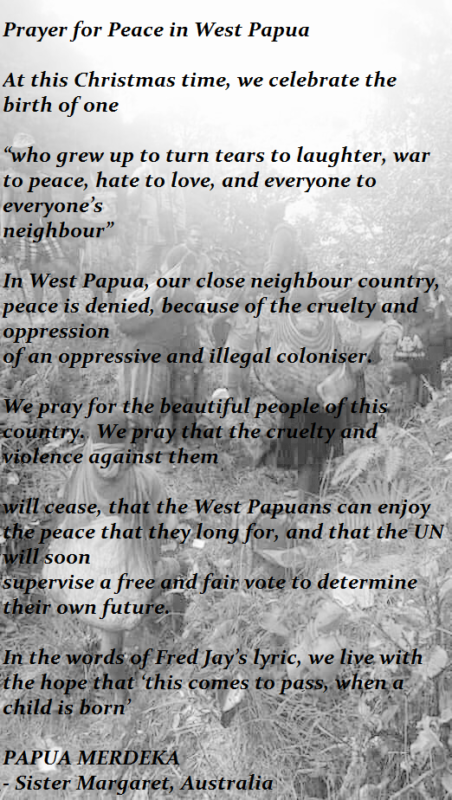 As the sun rises in West Papua this Christmas morning we want the people to know our thoughts and prayers are with them on this day and always.
This Christmas prayer was sent to us by Sister Margaret, who is a dear friend in Australia. Her special offerings have inspired us to reach out to more faith leaders around the world.
Starting in 2019 we will be posting a new Prayer for West Papua every Sunday, and asking congregations to please add West Papua to their prayer lists.
Today while many around the world will be remembering a family of refugees in a manger, we ask that everyone hold a bit of sacred space for West Papuans who are seeking shelter in the jungles of Nduga, those that have fled their homeland for safety, and the hundreds of thousands that didn't get to live to make the journey.
Thank you to all of you who faithfully watch over the people of West Papua. Your solidarity online and in the streets is a powerful lifeline in this fight to Free West Papua.
Peace and blessings to all 
#PrayForWestPapua #MakeWestPapuaSafe #FreeWestPapua