Over 80 West Papuan people arrested for PIF demonstrations
September 4, 2018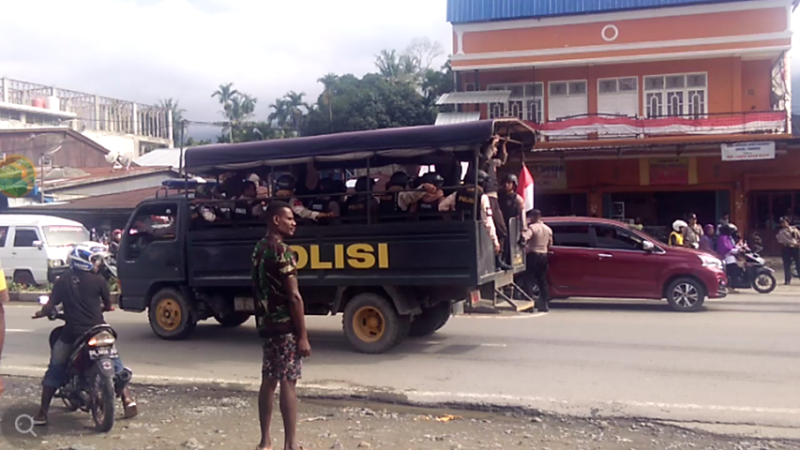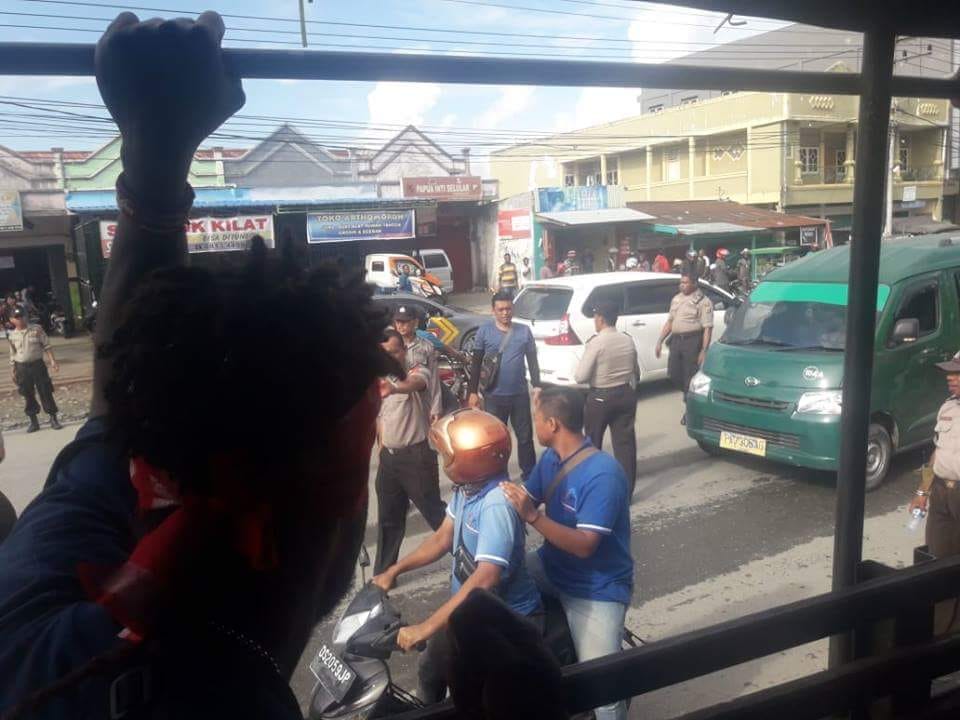 BREAKING NEWS FROM OCCUPIED WEST PAPUA –
Tuesday 4th September 2018. For immediate release.
http://tabloidjubi.com/artikel-19162-demo-ulmwp-45-orang-ditahan-di-polres-jayapura.html
Arrests took place yesterday as people around the country gathered to hold peaceful rallies to support the Pacific Islands Forum (PIF) meeting, which is currently underway on Nauru.
According to the ULMWP, 45 people were arrested in Sentani, West Papua at 08.12am West Papua as they prepared to travel towards a central gathering point. All are currently detained.  The arrests were carried out by the joint Indonesian Security Forces, made up of around 100 Indonesian Police Officers, 30 Intelligence Personnel, and seven Detachment 88 – "Anti-Terror Special Forces" (trained by Australia). At least eight Indonesian Security Forces vehicles were deployed in this operation.
According to the rally coordinator, the arrest took place because "The police said there was no permit from the Papua Regional Police Chief."
34 arrested have been reported Abepura, from the University of Science and Technology Jayapura (USTJ). Please scroll down for a list of names.
*We are awaiting more information on the current state of detainees, and news of their release.
The demonstrations were organised to call on the Pacific leaders to keep the issue of West Papua at the forefront of discussions during the Pacific Islands Forum being held on Nauru this week, and  to support Vanuatu's resolution on West Papuan self-determination at the United Nations.
This week the leaders who comprise the Pacific Islands Forum (PIF) are in Nauru to discuss Pacific regionalism. The official slogan for the meeting is "Building a Strong Pacific: Our People, Our Islands, Our Will." 
The forum's 2018 agenda includes discussions on regional security, environmental security, and climate change. The case of West Papua is one of the most relevant examples of what can happen when there is a lack of regional solidarity and focus. In Melanesia regional security is threatened by the bullying presence of Indonesia, which is even more prevalent when the indigenous West Papuan people publically demonstrate their support for the ULMWP.
At this critical juncture it is the duty of all Pacific citizens to remind their representatives that the West Papua issue of decolonisation and self-determination will remain central for a Pacific solution, and is an unfinished business at the C24 and United Nations.
# WP4PIF # PIF4WP #LetWestPapuaVote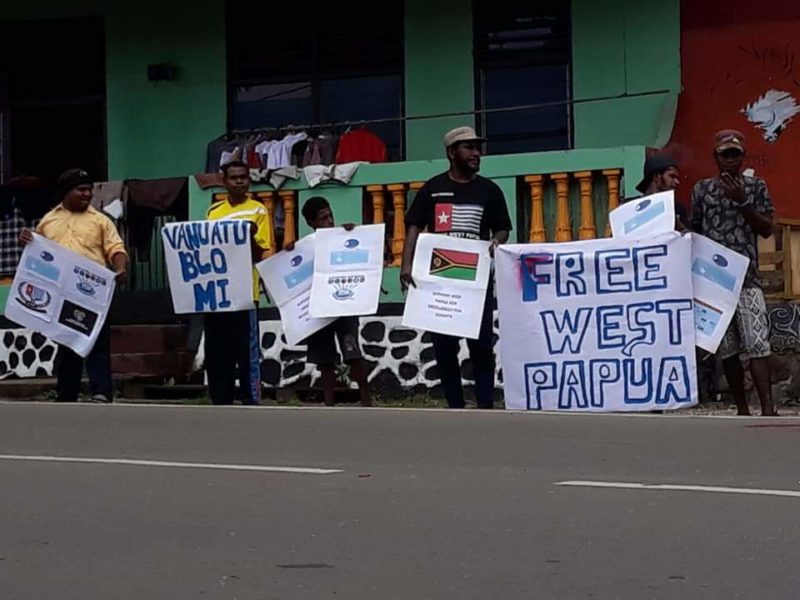 The confirmed names and details of 34 of those arrested in Abepura is as follows:
Antonius Agapa (USTJ student
Melkizedek Hisage (USTJ Student)
Muru Wenda (USTJ Student)
Adrianus Awunim (USTJ Student)
Andrianto Tekege ((Vocational Students)
Ermes Morib (USTJ student)
Aquino Youw (Umel Mendiri Student)
Ermes Morib (USTJ student)
Fredy Wesli (USTJ student)
Laurens Siep (USTJ student)
Aloisius Alua (USTJ Student)
Herry Siep (USTJ Student)
Filemus W. Pahabol (USTJ Student)
Aleks Giay (Youth)
Yusuf Yikwa (USTJ Student)
Jhon Douw (Youth)
Evensius Kowawin (USTJ student)
Lao Mabel (USTJ student)
Apkol Uropmabin (USTJ Student)
Manus Gombo (USTJ Student)
Yus Agus Kobepa (USTJ Student)
Alfando Kogoya (USTJ student)
Agustinus Goo (USTJ Student)
Mabel Lives (USTJ Students)
Fernando Waine (USTJ student)
Yan Elopere (USTJ Student)
Fortunatis D. Borom (USTJ Student)
Malvin Yobe (USTJ student)
Iche Murib (Spokesperson for the Action Committee – ULMWP)
Simion Daby (Chair of the Action Committee – ULMWP)
Kiwun Towolom (Activist)
Dimius Towolom (Student)
Daniel Kudiay (Youth)
Jhon Tabuni (Youth)
This is a developing story, please do share. We will continue to update as more information becomes available. Photos: ULMWP.
For interview requests, please email Kate@freewestpapua.org