Global actions underway for the anniversary of the signing of the 'New York Agreement'
August 12, 2018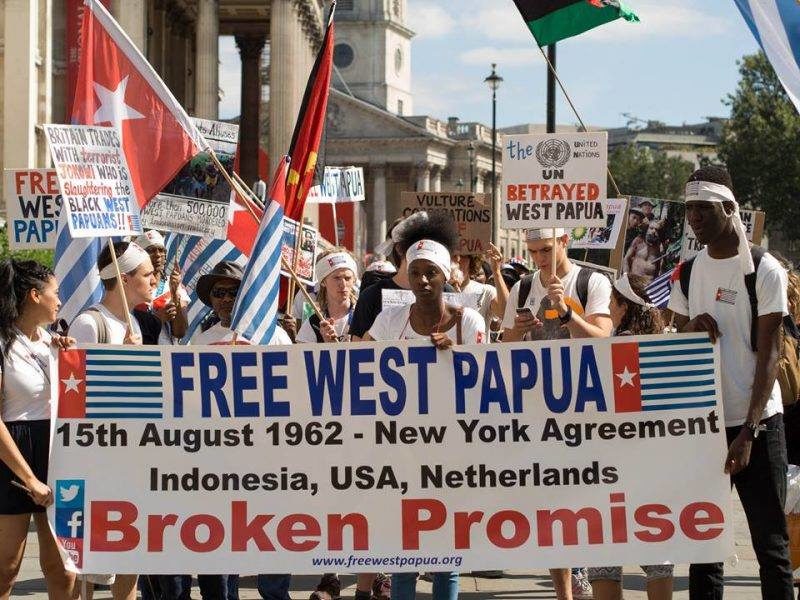 On August 15th, 1962, The Netherlands and Indonesia signed the colonial New York Agreement. The agreement was brokered by the USA and not a single West Papuan person was consulted or involved.
Under the New York Agreement the administration of the West Papuan people and their were land was given by The Netherlands to Indonesia.
Declassified US documents revealed that behind the scenes diplomats were worried, "that annexation by Indonesia would simply trade white for brown colonialism"
People of West Papua were never involved in the New York Agreement and reject Indonesian colonialism in West Papua.
Please join us in Parliament square, London at 3.30pm on August 15th where we will march to the Indonesian Embassy to reject the New York agreement and call for West Papua's legal right to self determination, decolonisation and independence.
In 2017, 1.8 million West Papuan people (70% of the population) signed the West Papuan peoples petition calling for an internationally supervised on independence in accordance with UN resolution 1541 on the granting of independence to colonised people.
Referendum on independence is the solution for West Papua.
#LetWestPapuaVote
For more information and event updates please follow our Facebook pages. Click here for: London event
and here for: Netherlands event 
To host a local event in your area please reach out to us for support at office@freewestpapua.org