Sail For Justice to embark on their next great adventure
June 7, 2018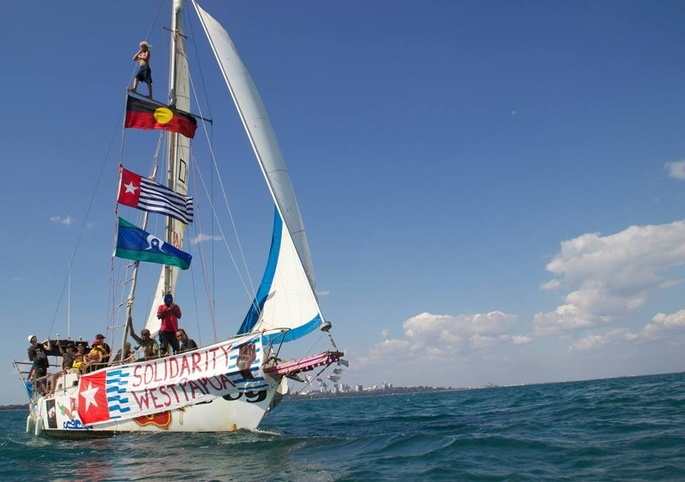 The Sail For Justice team will be hosting a night of film, food, and music as a fundraiser to get their ship Pog Mon Ho back into the water.  The vessel is a notorious flagship from the Freedom Flotilla to West Papua.  The historic ship travels the Pacific sharing messages of solidarity and peace for First Nations peoples and refugees.
The fundraiser event will take place on Saturday 16th of June  at The Factory 19 Belgium ave, Richmond, Victoria Australia from 7 to 11 pm.
You can follow the team's adventures by visiting their website 'Freedom Flotilla West Papua' and on social media at @flotilla2wp
Join the fun and be part of this powerful effort to raise awareness for West Papua!
If you are not in the Victoria area to attend in person the team has also has an online campaign you can contribute to here: Sail4Justice
Suggested donation $10 waged $5 unwaged