Yanto Awerkion's trial postponed until Thursday after Indonesian judge fails to show up to court
January 10, 2018
Yesterday West Papuan political prisoner Yanto Awerkion was in court facing charges of "treason" after helping to support the West Papuan People's Petition. After months of postponing the trial following a lack of witnesses, the judge himself did not show up and so the trial has been postponed until Thursday 11th.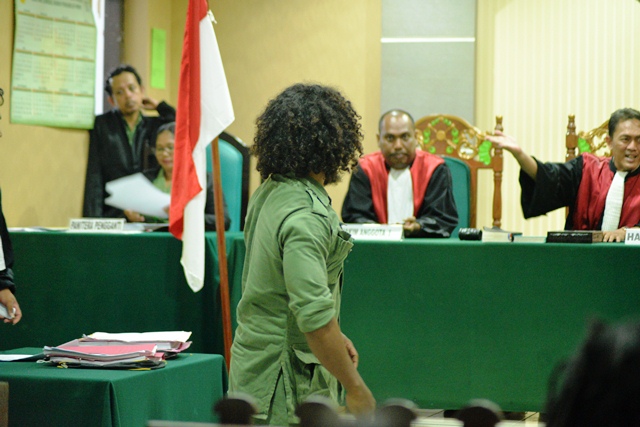 Commenting on the actions of the judge, the attorney and the Indonesian police, the West Papua National Committee (KNPB) stated "they are not active and serious in dealing with Yanto Awerkion's legal process, there are always reasons to block his trials until now."
"We appeal to all humanitarian observers to provide support, prayer and international solidarity actions for Yanto Awerkion's release".
Raki Ap, as Spokesperson for the Free West Papua Campaign, told Sydney Criminal Lawyers, "West Papuan political prisoners endure the Indonesian state's harshest discrimination and brutality. It is a testament to their courage that even behind bars, they continue to campaign for West Papua to be free."
Yanto Awerkion is grateful for all the international support for his release. His trial postponement only gives us more time to help get him out.